Hello everyone!  Just a quick hello to share some exciting news with you today.  Mama in Heels is being featured at Elizabeth Street.  I've been a huge fan since its early inception and I was more than honored to be asked to be on their Style section.
Elizabeth Street is an international collective of chic moms who know that life is best lived with style.  A place where style is measured by taste, not a price tag.  It is a global destination for discoveries in fashion, food, street chic, travel, design, and family life.  It is also a place where children can benefit through their charitable donations.
They recently contacted me to find out what my essential summer purchase was and I told them that it would be a great pair of white skinny jeans.  Below is a clip of that article.  You can read the entire article here.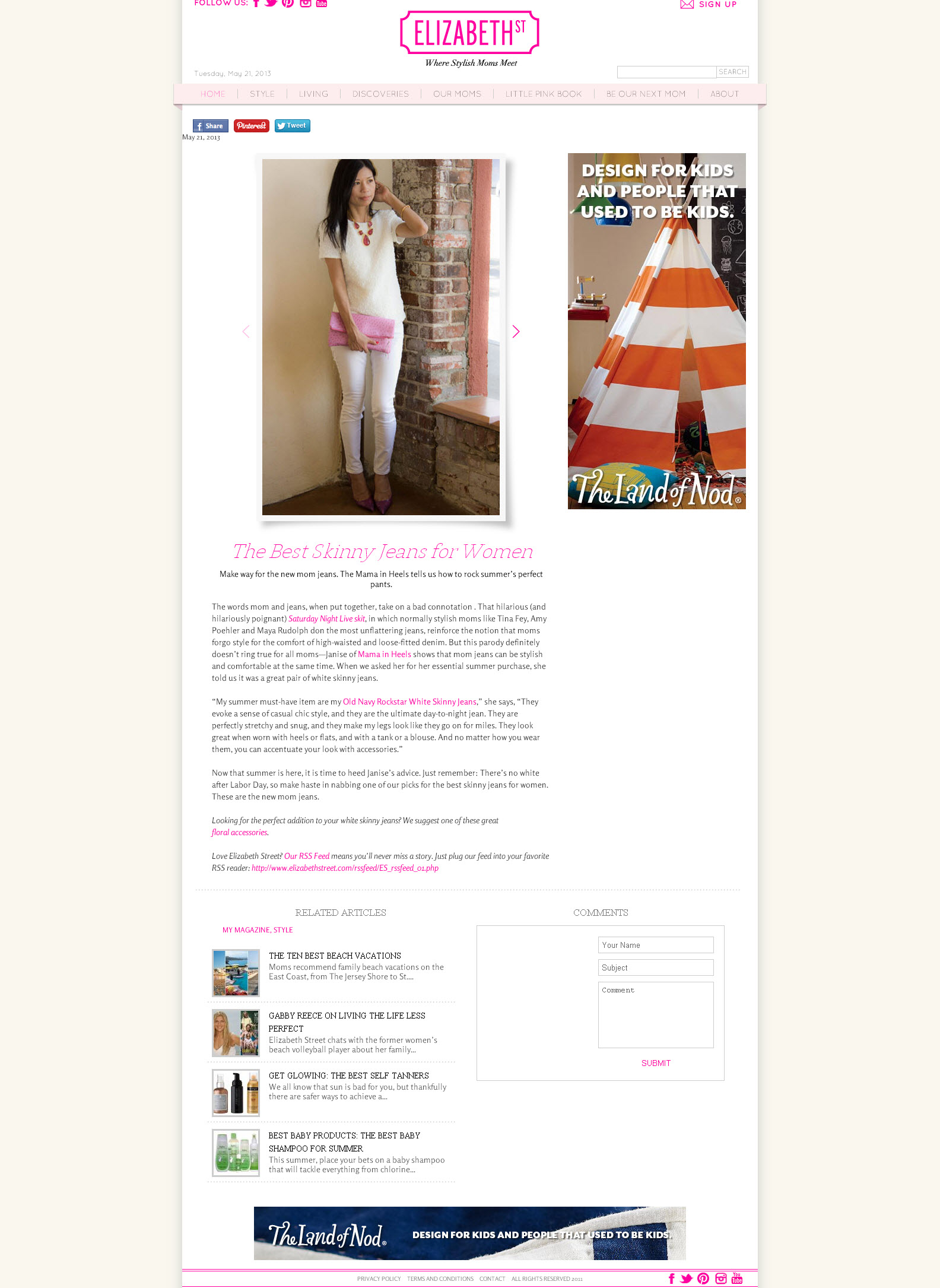 Thank you for visiting and have a fabulous day!
Please take one second to vote for me!!!
All you need to do is click on the banner above to register a vote for me!
 You can vote one time every 24 hours from every computer and cell phone!  I really appreciate your support!  THANK YOU SO MUCH!!!