Ready. Set. Go!  On a beautiful morning our family unexpectedly decided to take a 30 minute drive to the beautiful hills & valleys.  With only a 3 hour window before the boys' nap time, time was limited.  We all know how difficult kids can be if they skipped their naps.  So organization & preparation are the keys. We need to get there and let the boys enjoy the place so that we can get home in time for their nap.  That means we have 30 minutes to get ready and be out the door by 9.  One thing the boys have taught us is to move like the road runner and be as organized as Kate Gosselin (Kate plus 8).
While the boys are finishing up their breakfast, I got their clothes, milk, and snacks ready.  I then changed their diapers and get them dressed while my hubby cleaned up the kitchen.  We both then brought the boys to our room so that we can get ready and change.  It took me exactly 8 minutes to style my hair (notice the half up and half down style…best style to tame those unruly Asian hair!), put on my makeup and get dressed.  To be time efficient (for me I don't really have a choice) I had already thought about what I would wear while prepping the boys' milk and snacks.  So, I chose this outfit that is neutral, warm, and comfortable without losing my style.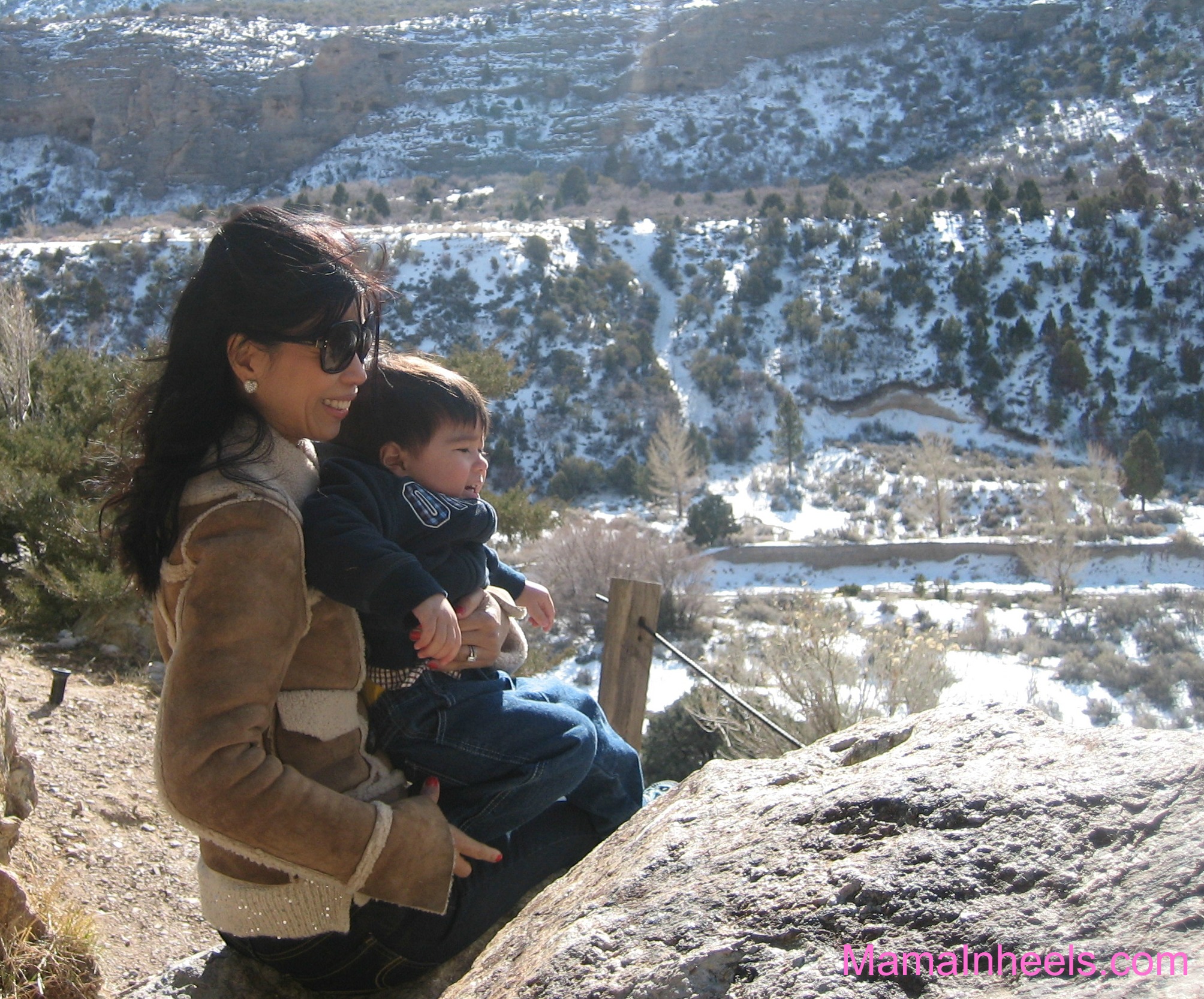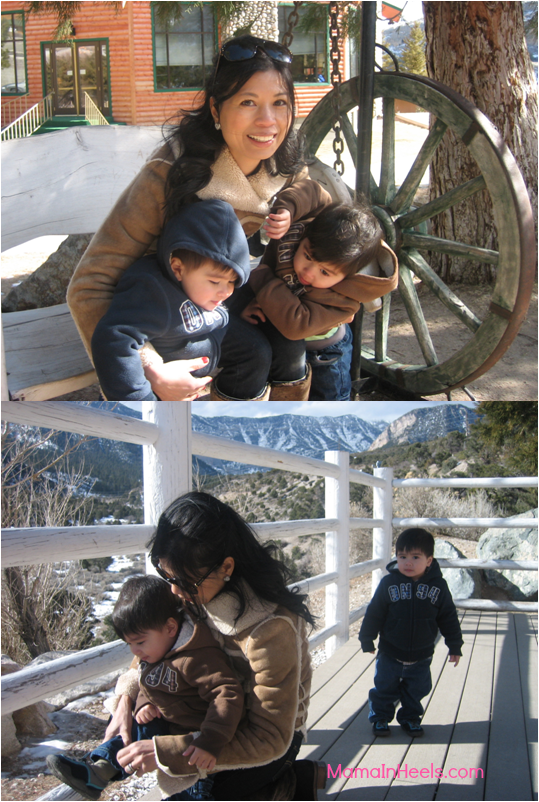 Dante (in blue color) is sporting the gangsta style here LOL!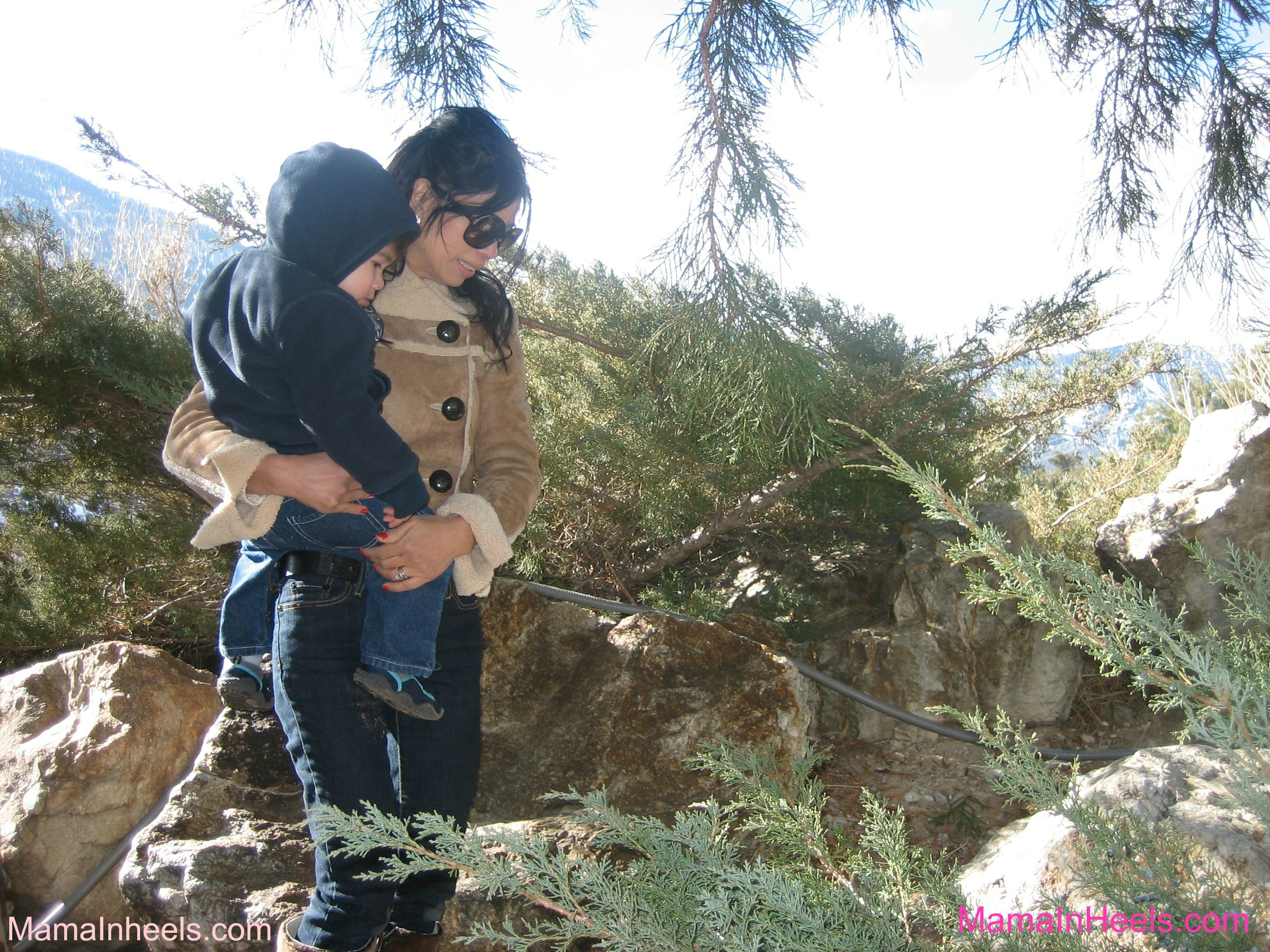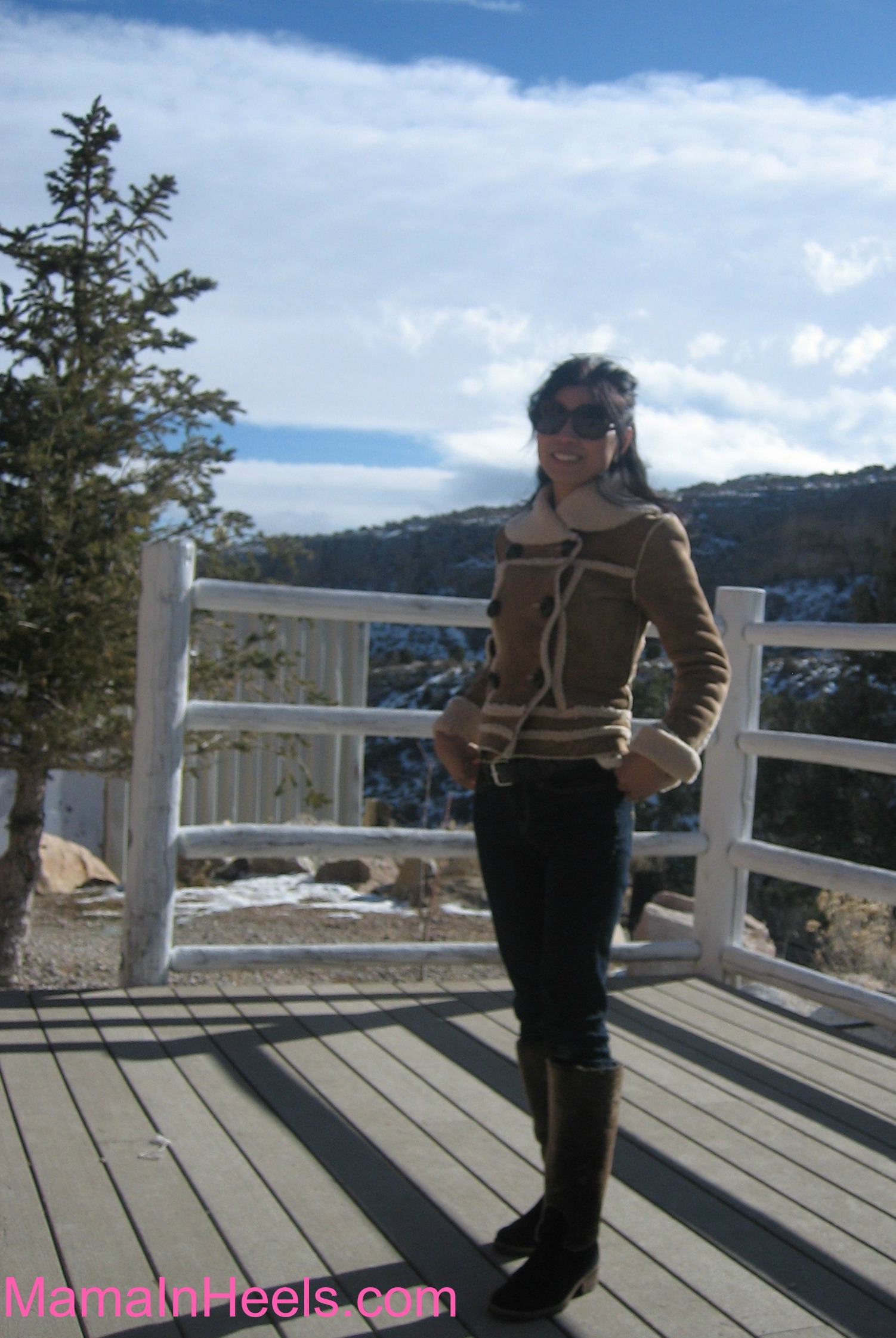 : : Outfit: :
Shearling Jacket:  Development by Erica Davies ( 7 years old, similar)
Sweater:  Ann Taylor
Denim: Levi's Legging Jeans
Belt: J Crew (old, similar)
Boots: UGG (several years old, similar)
Sunny: Prada ( old, similar)
: : Boys' Outfits: :
Hoodies: Old Navy (similar)
Denim: Old Navy
Thank you so much for reading!
Because of your support, Mama in Heels was nominated to be one of Circle of Moms' 2013 Top 25 Fashion & Beauty Moms!  If you have time, please vote for Mama in Heels once a day until January 23rd by 4pm PST.  I will be eternally grateful!