"Dorothy saw that everything in them was green. Green candy and green pop corn were offered for sale, as well as green shoes, green hats, and green clothes of all sorts. …. everyone seemed happy and contented and prosperous." - L. Frank Baum, The Emerald City of Oz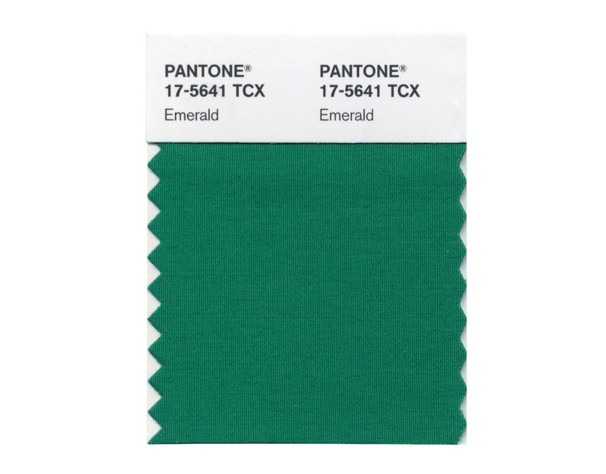 In case you haven't heard, we're on to the radiant, lush year of Emerald, Pantone's official Color of the Year for 2013.  Emerald, the color of green, happens to be one of my favorite colors.  Although we associate envy with the green color, to me the color emerald brings a sense of simplicity, health, wealth, and being environmentally conscious.
I have compiled a list of Green with Envy affordable pieces that you can rock for spring and summer.  So how do you style this color?  Just remember to pair the emerald pieces against light neutrals like cream, ivory and camel, black too.  Make sure to avoid dark neutrals like navy and brown.  These colors will muddy and darken the greens.  If you want a bold look, pair it with bright colors like yellow, pink, and royal blue.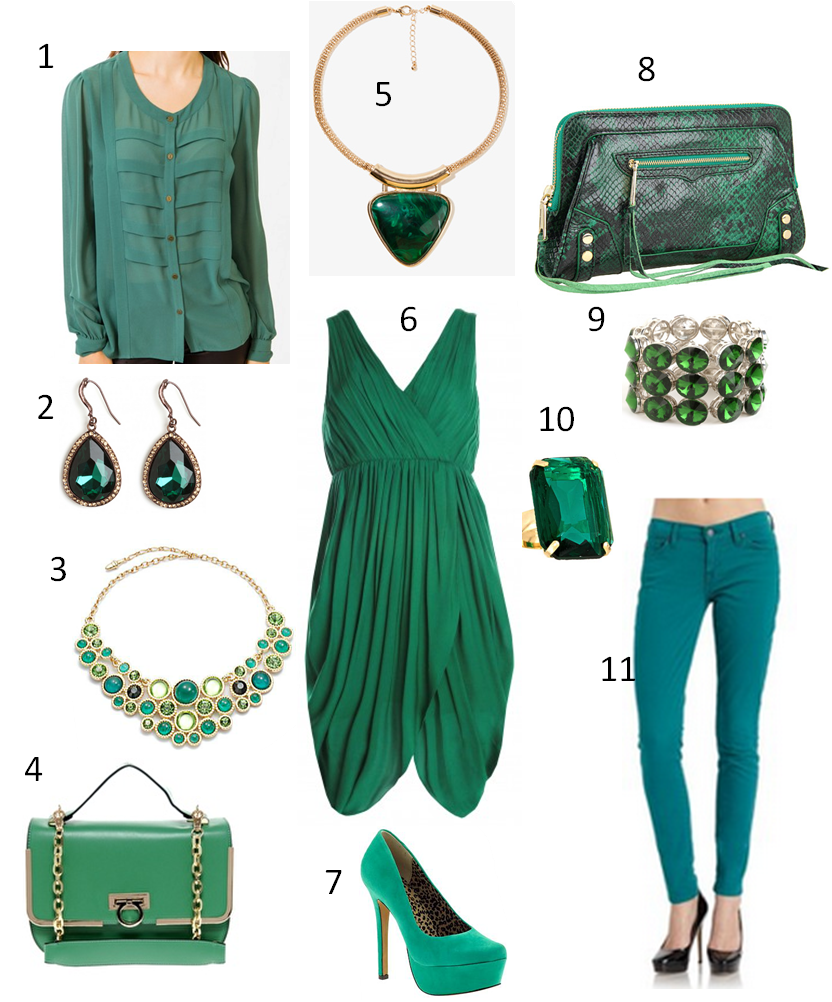 1. Pintuck Shirt, $24.80
2. Earrings, $32
3. Bib Necklace, $159
4. Bag, $96.47
5. Necklace, $8.80
6. Dress, $176
7. Platform Pumps, $89
8. Clutch, $164.99
9. Cuff, $34
10. Cocktail Ring, $58
11. Skinny Jeans, $89
Thank you so much for your support in voting Mama in Heels into the Circle of Moms Top 25 Fashion & Beauty Moms – 2013!!!