I received several emails regarding my passion for food.  Yes, I love to eat, especially food that is really really good or I won't touch it with a 9 foot pole!  I am a self professed Picky Eater.  In order not to starve myself, I learned how to cook from a very young age so that I can satisfy my own palate.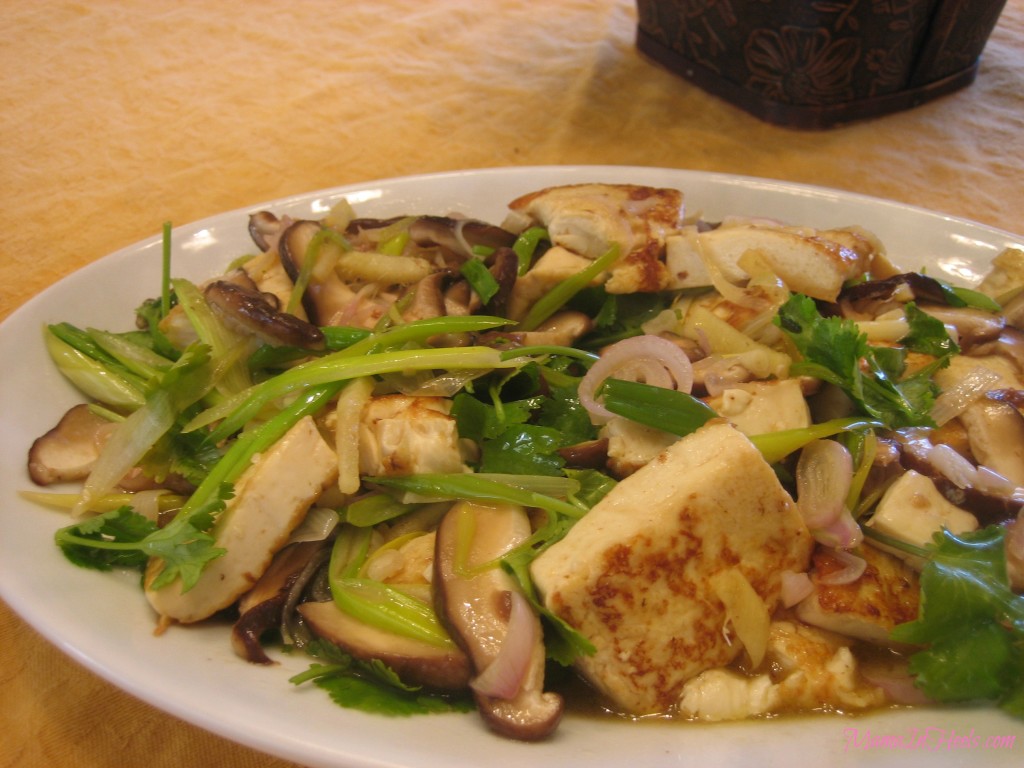 As promised, I would post other recipes that contain power spices to boost your health.  One of these spices is Ginger.  As I had mentioned on my previous post, I consumed 20 lbs. of ginger during my 1st month of post pregnancy.  I can never get sick of eating ginger.  I cook most of my low sodium Chinese food with this spice.  Here is an organic tofu recipe that I typically cook using ginger as the main ingredient.  We consume this dish a couple times a week.  Not only it is healthy but it is also great for the waistline!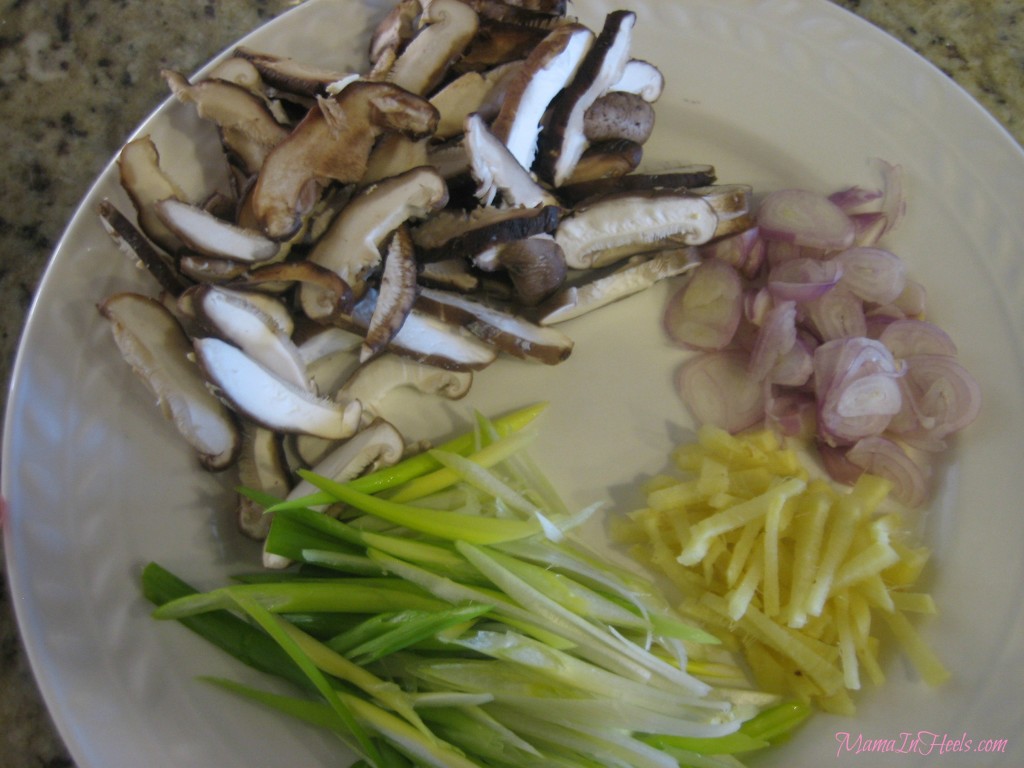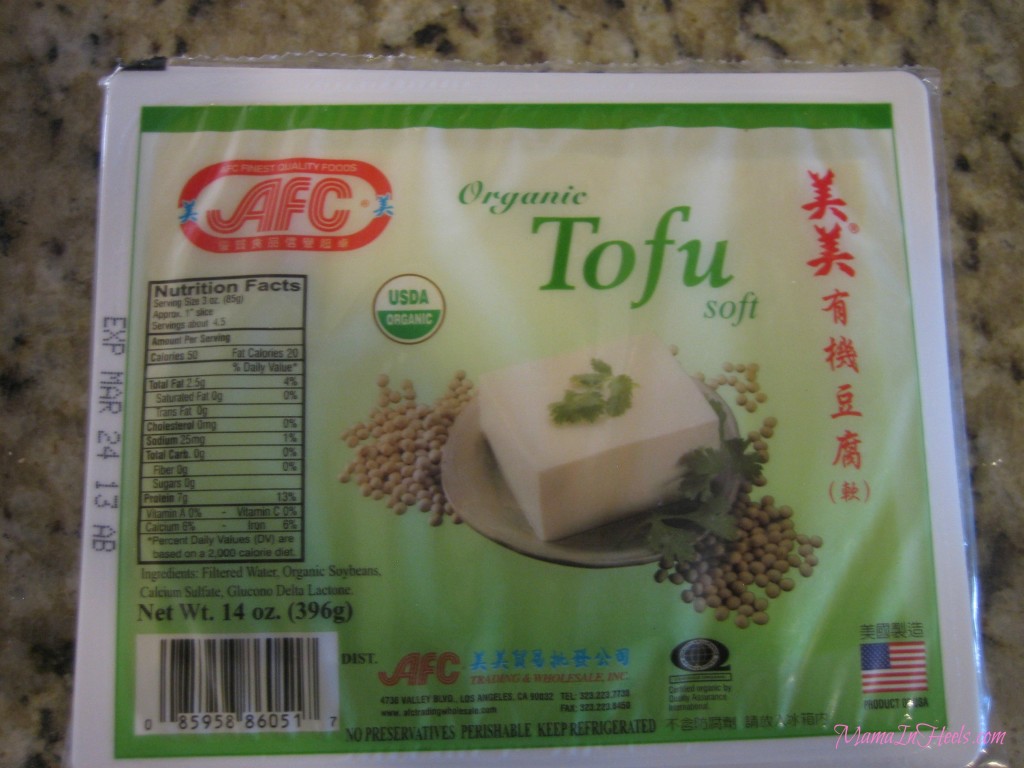 Ingredients
14 oz. organic soft tofu (cut slices with 3/4 thick)
3 shallots
6 shitake Mushrooms (sliced)
3 tablespoons of Ginger finely sliced
1 big bunch of organic green onions (scallion) finely sliced
2 tablespoons of organic extra virgin oil
1 tablespoon of organic rice vinegar
1 teaspoon of himalyan salt
1 teaspoon of low sodium soy sauce
2 teaspoons of organic agave
3 tablespoons of organic chicken broth
1/4 cup chopped fresh cilantro
Prep time: 15
Cook time: 15
Servings: 2
Difficulty: easy
Directions
Sauce Mixture:
Mix organic rice vinegar, himalyan salt, organic agave, soy sauce, and organic chicken broth.  Set aside.
In a medium nonstick pan, heat 1 tablespoon of olive oil over medium-high heat.  Place the tofu pieces and let it cook 3 minutes on each side until the skin is slightly browned.  Pour the tofu to a bowl/dish.
Using the same pan in a medium high heat, add the remaining 1 tablespoon of olive oil and then add ginger and shallots.  Allow to cook it for 30 seconds.  Then add mushrooms and green onions.  Allow to cook for a couple minutes.  Add the sauce mixture and stir it thoroughly.  Pour in the tofu and add cilantro.  Serve with brown rice.