Happy Chinese New Year everyone!  I hope you had a good weekend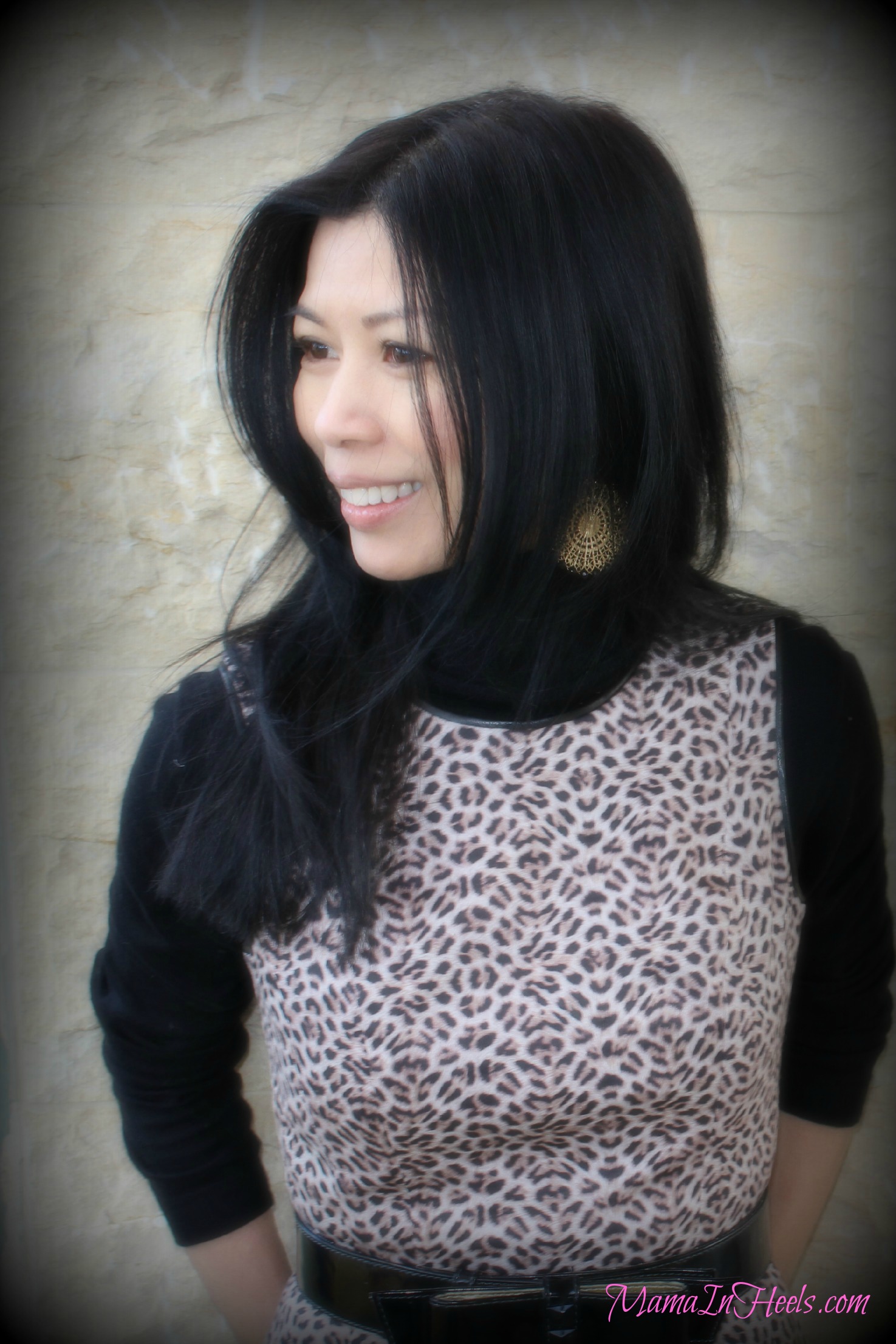 I love animal print, from shoes to sweaters to dresses.  It makes me feel sexy and confident.  Besides, it never seems to go out of style.  When I was asked to do a review for some clothing company I was hesitant at first.  I'm very picky from eating food to clothing choices.  However, once I found out it was for the folks at AndOtherBrands.com it was a no brainer!  If you have been following my blog then you know how often I link my posts to their site because I just love their clothes.  Their clothing are trendy, affordable and made with great quality.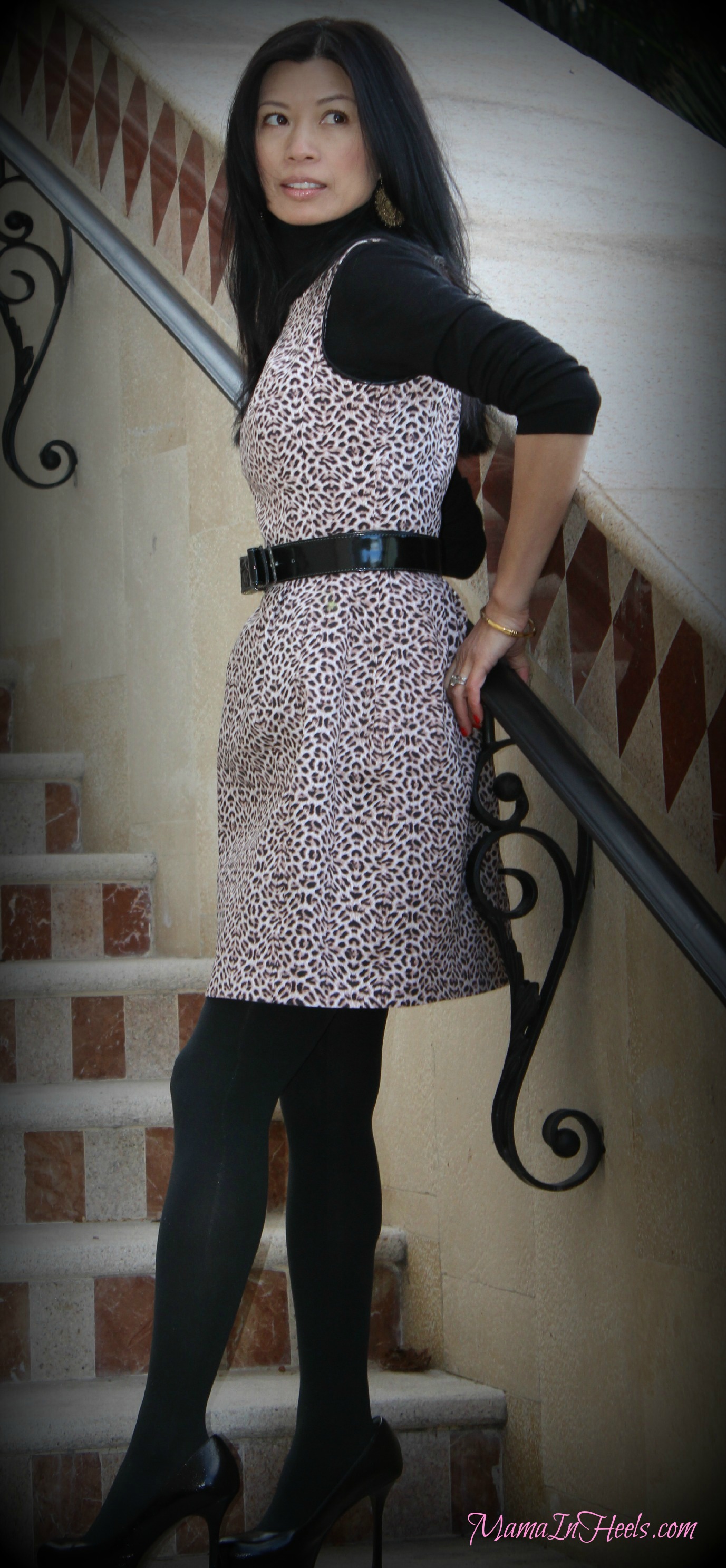 So when I saw this animal print dress at Warehouse.AndOtherBrands.com I knew I had to have it.  The print was perfect and the material, which is made of 98% cotton and 2% elastane that makes it more comfortable to wear, sealed the deal.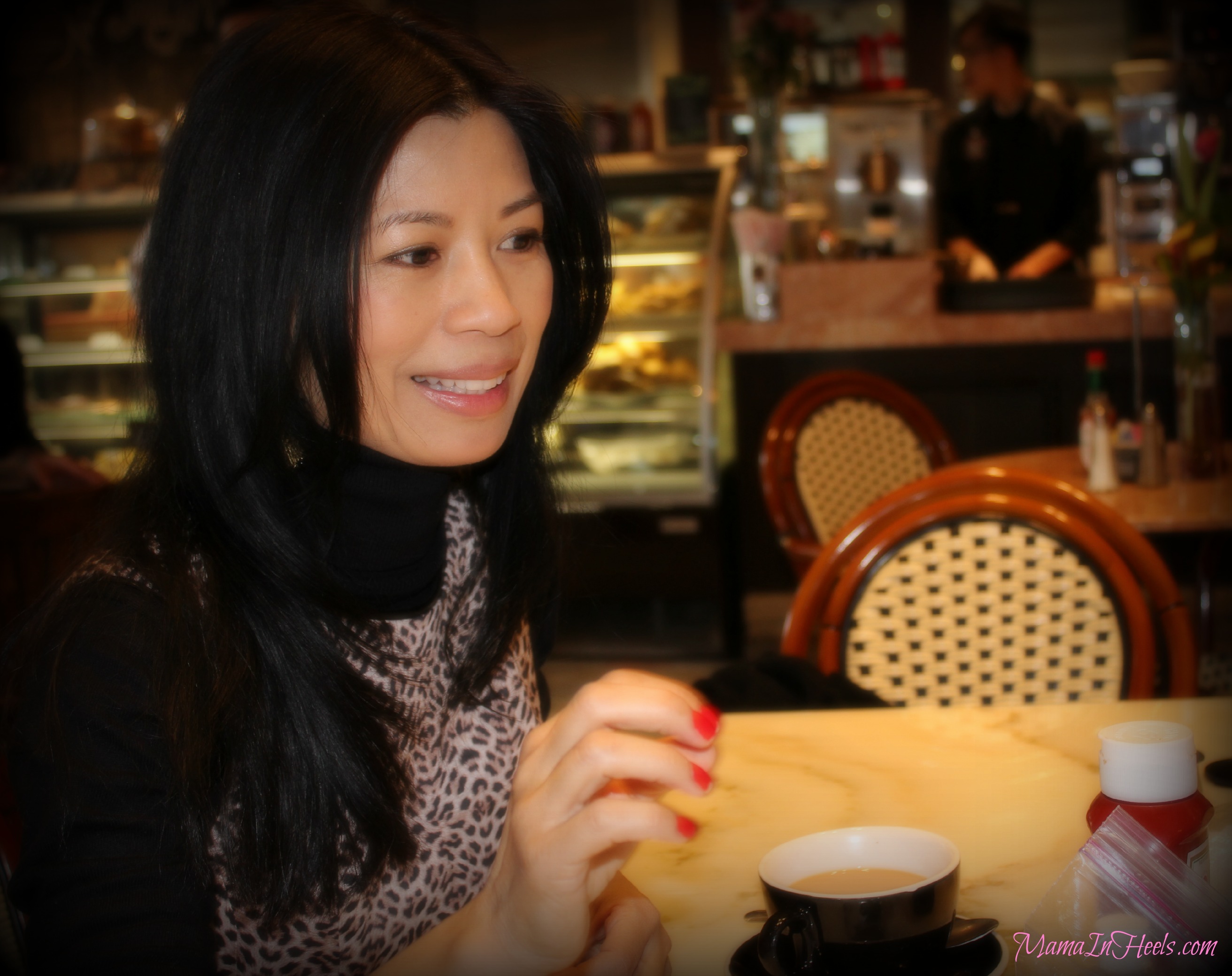 I've decided to wear this dress to have coffee with my 3 handsome men in my life.  Since the weather was still a bit chilly I've decided to wear a turtleneck underneath.  I also added a belt to cinch my waist, even though the dress already has a built in faux leather waistband.  I had a blast wearing this outfit while having coffee and breakfast and loving every minute of it!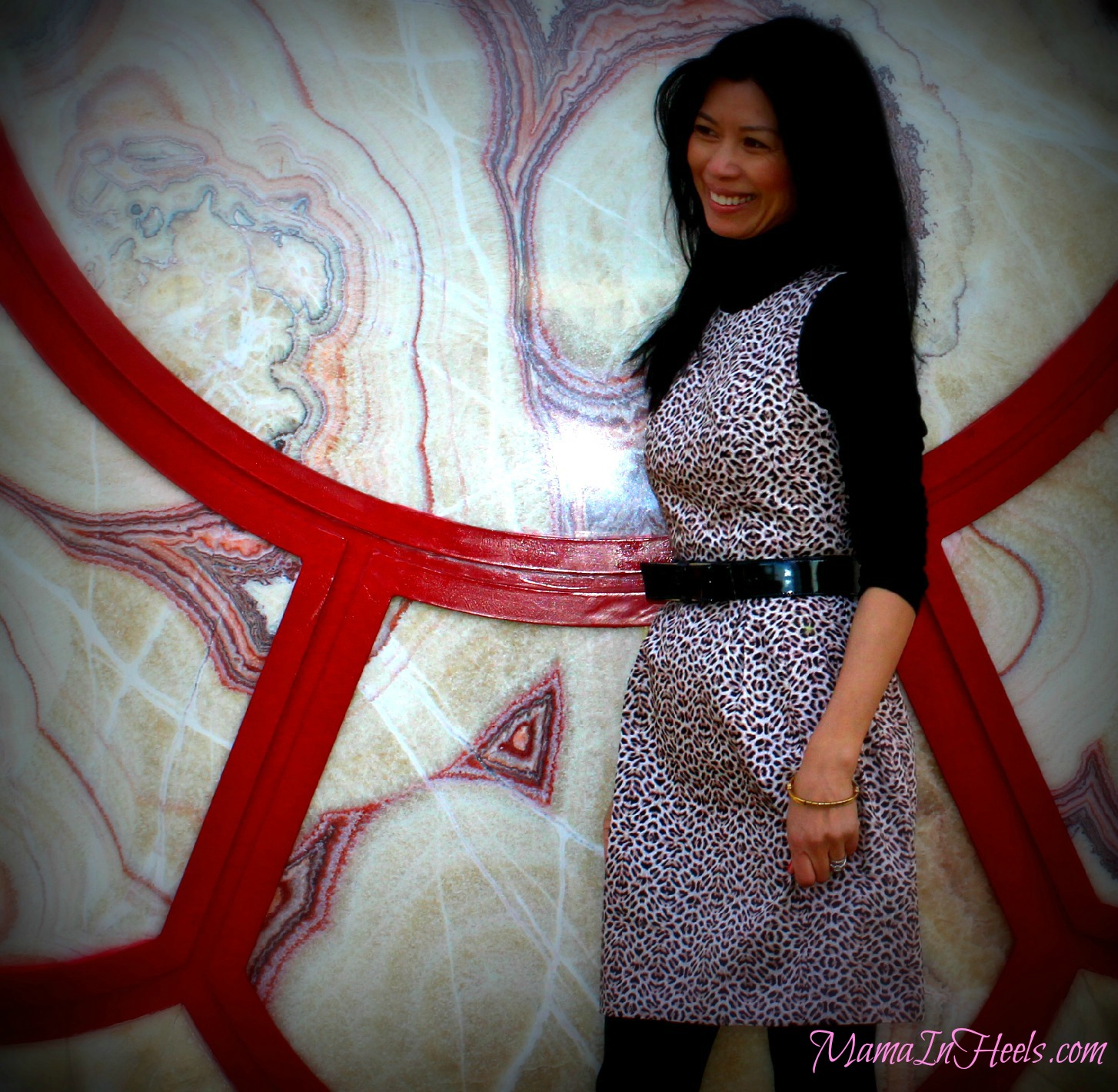 :: OUTFIT ::
Top: Mango Turtleneck, Warehouse Animal Print Dress
Bottom:  Target Opaque Tights, YSL TribToo Shoes,
Accessories: Armani Exchange Belt, vintage jewelry
Thank you so much for reading!