Hello Everyone and Happy President's Day!  Hope you had a good weekend.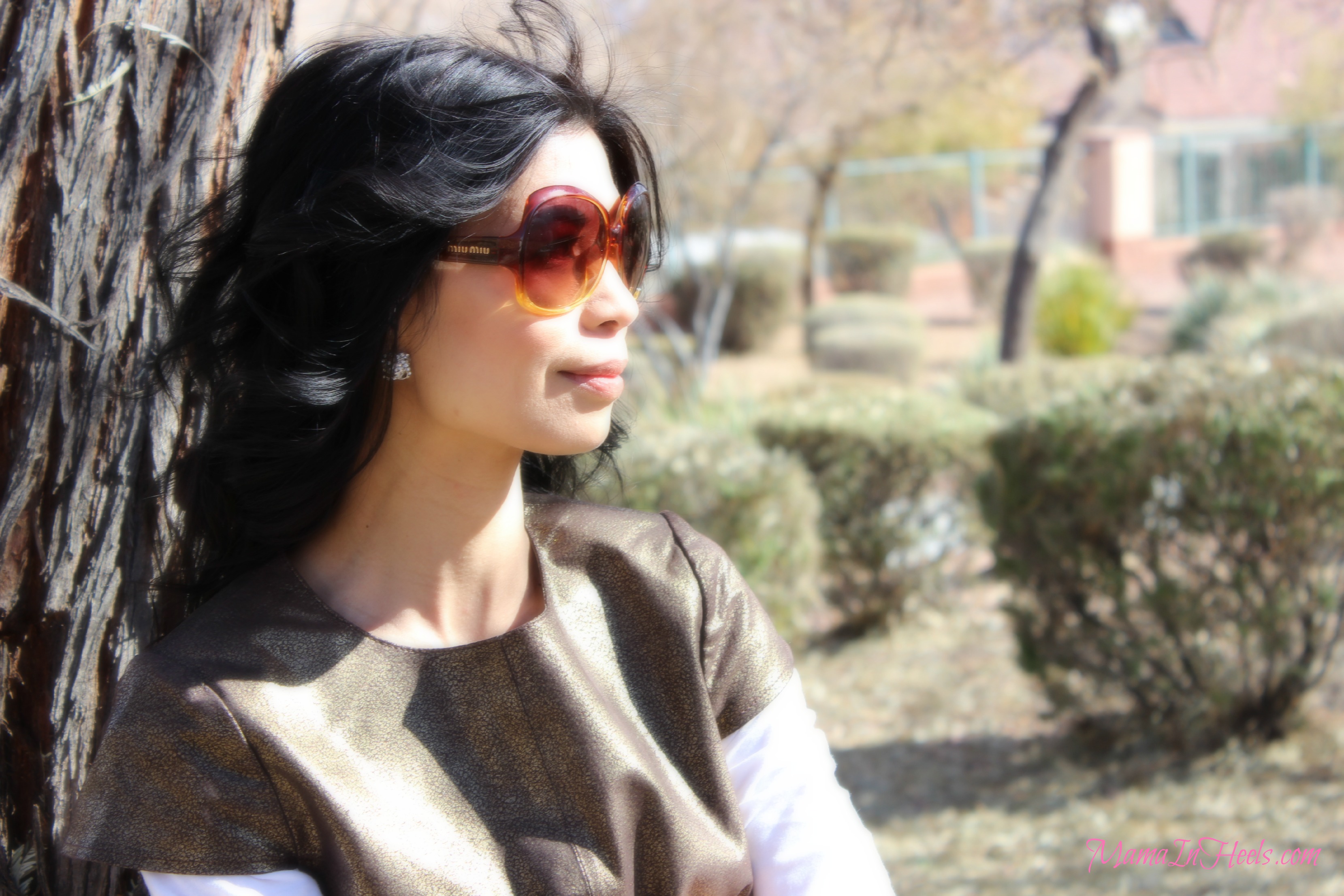 This faux leather bronze top is another item introduced by the folks at AndOtherBrands.com, which I recently did a review for them here . I'm not a leather or faux leather type of gal (except when it comes to shoes and handbags!) but there's something about this top that drew me in again and again when I first laid my eyes on it.  I understood the greatness of this top once I had it on.  Once you check it out here, you will likely agree how it makes for a compelling accent addition to your closet.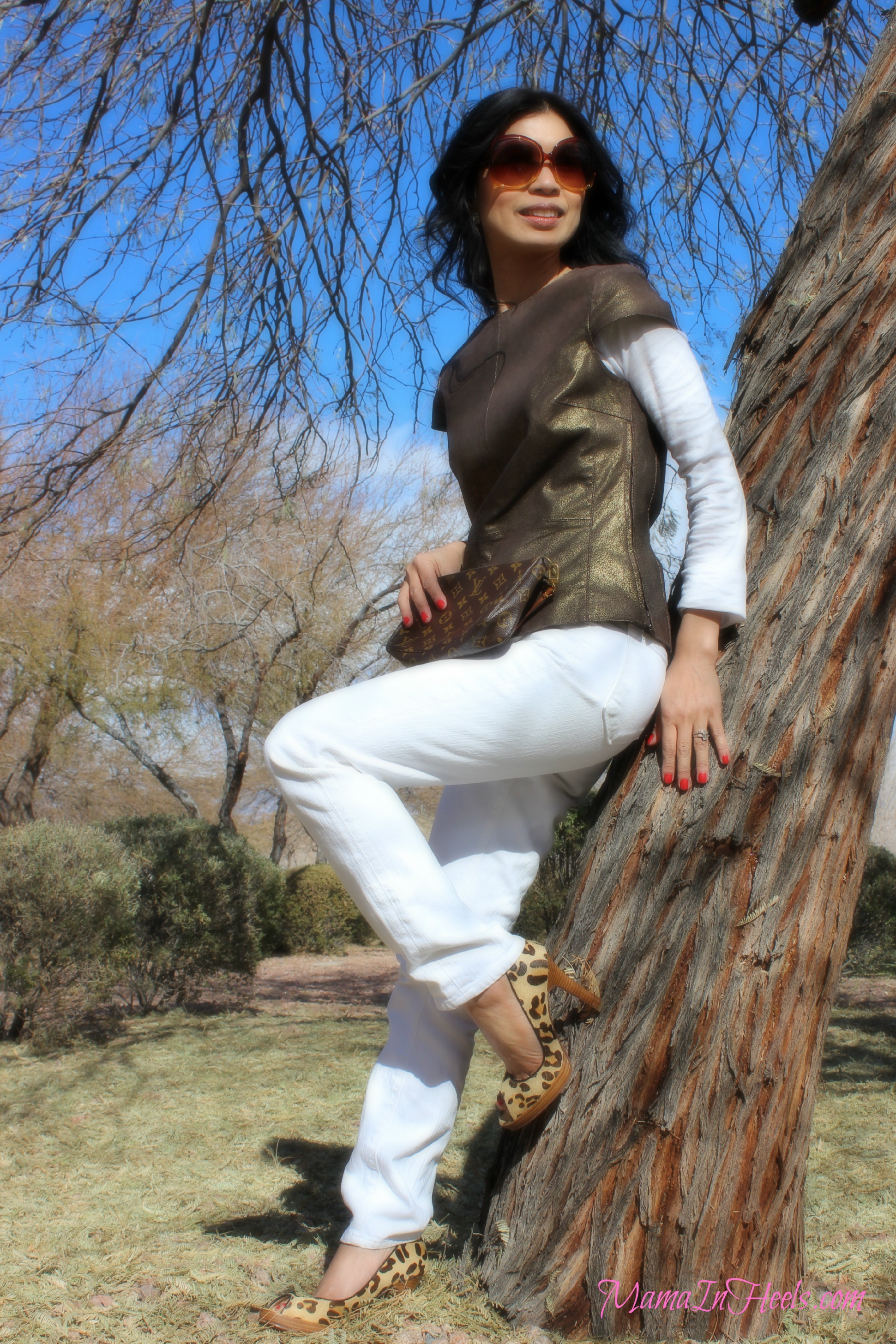 For Sunday brunch with my family, I wore this faux leather bronze top with white skinny jeans, a fitted top, and cheetah print peep-toe pumps.  To be honest with you, I didn't really want to return this top to them.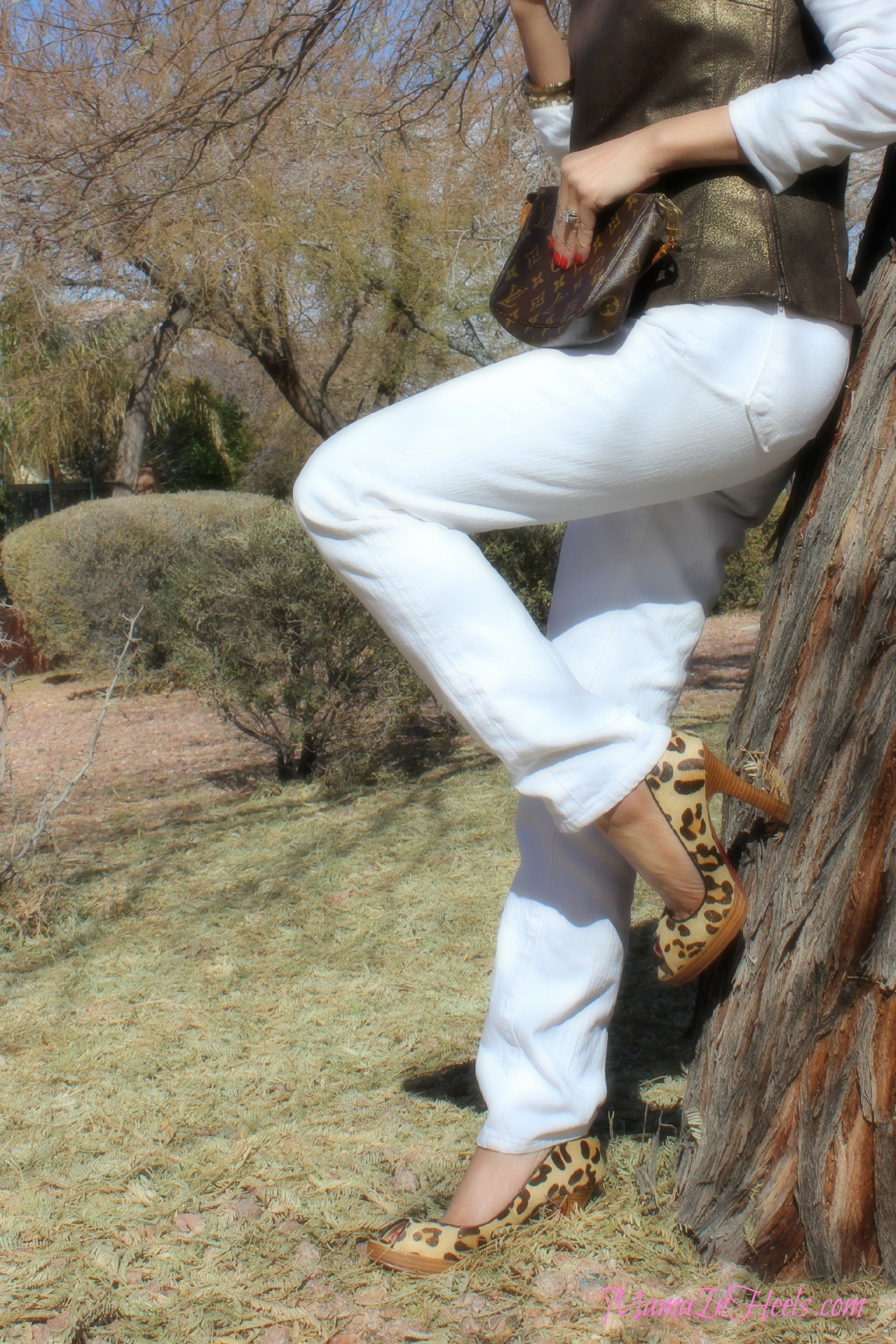 :: OUTFIT ::
Top:  faux leather top by Oasis, fitted top  by JCrew
Bottom: 910 Skinny Jeans by JBrand (similar)
Shoes: cheetah print peep-toe pumps by Oh Deer! (similar)
Accessories: earrings by Forever 21, pouchette by Louis  Vuitton, old