Hello Everyone! Happy Hump Day!
The mood is set…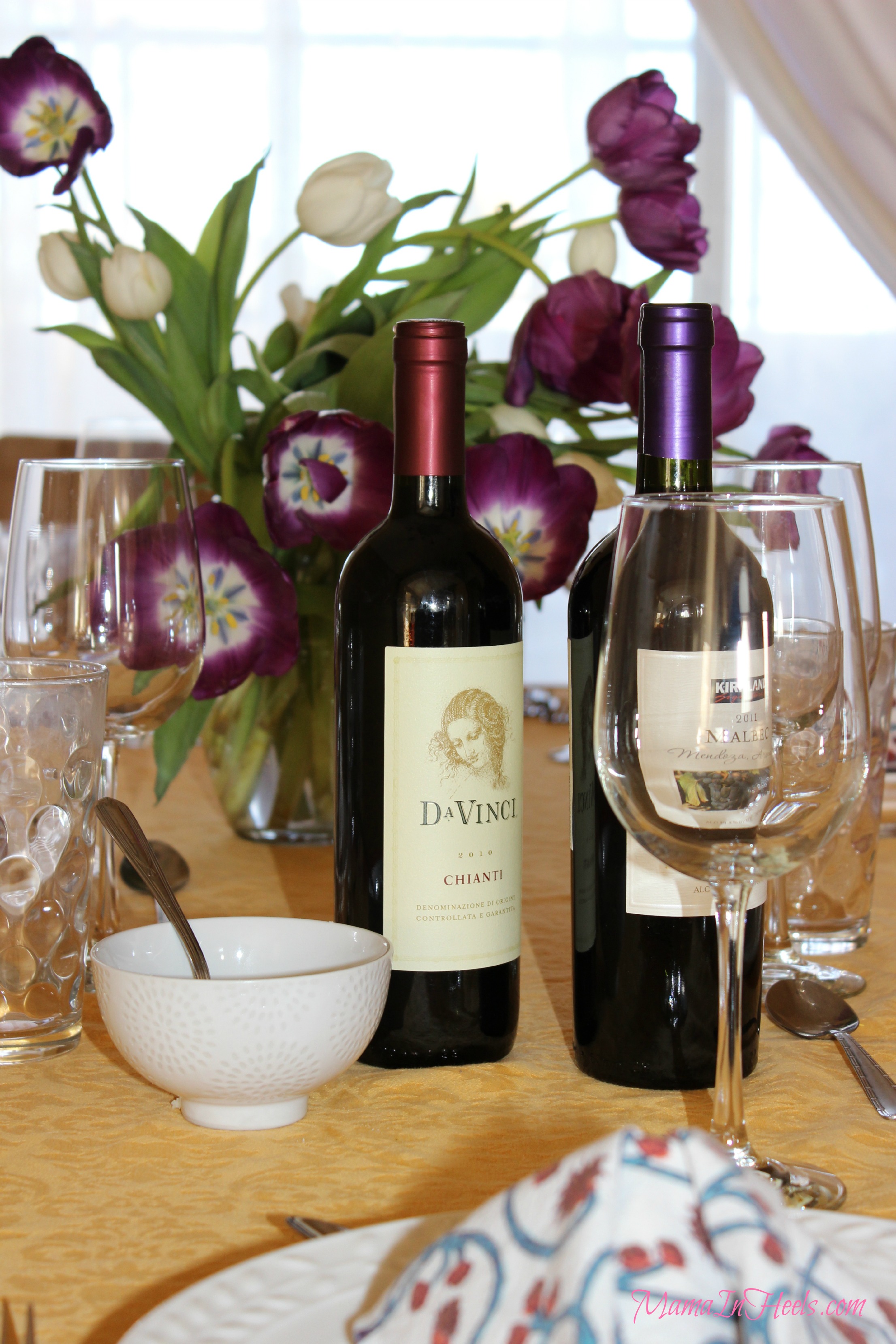 And the guests are arriving momentarily…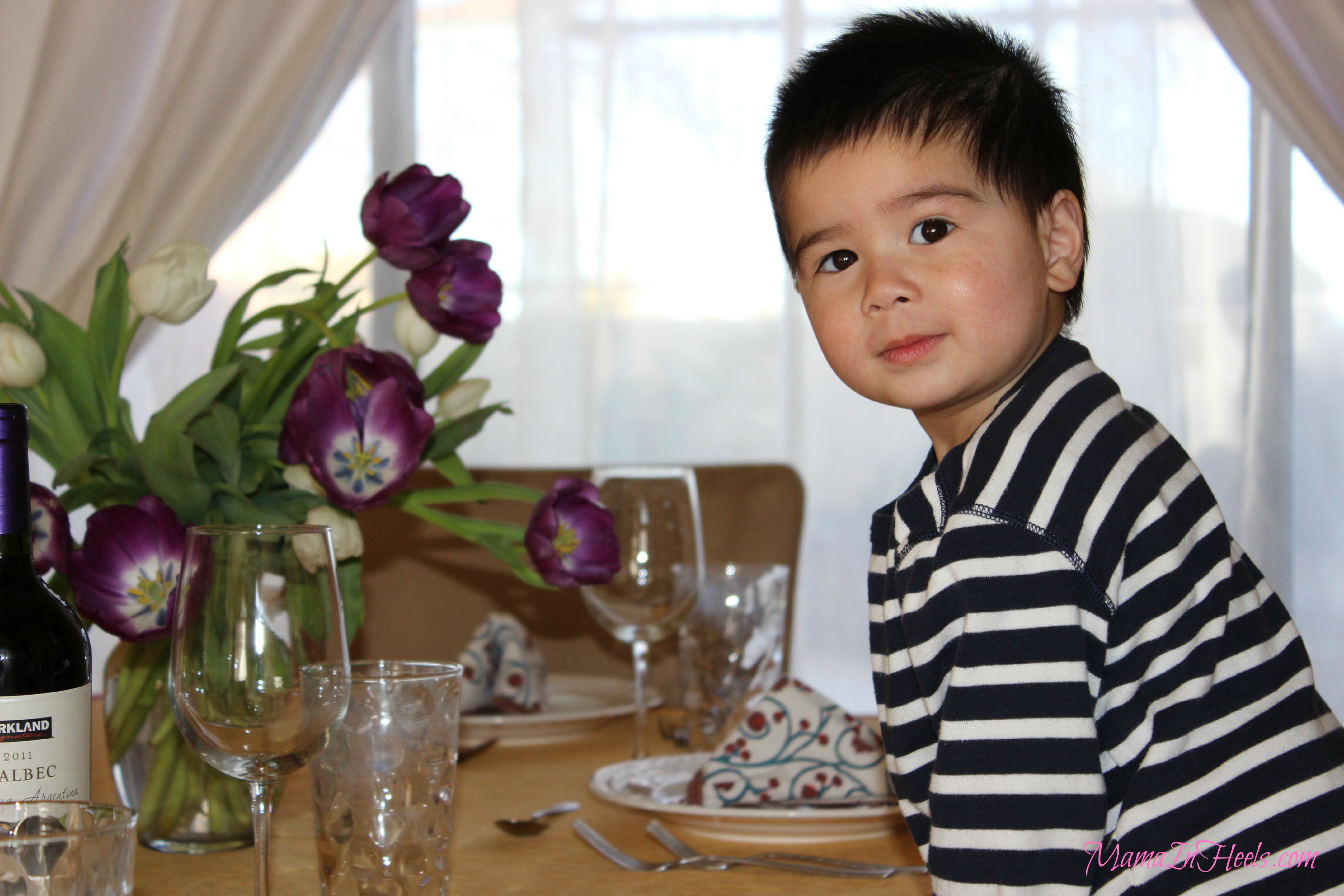 Just need to test the wine before we get the party started…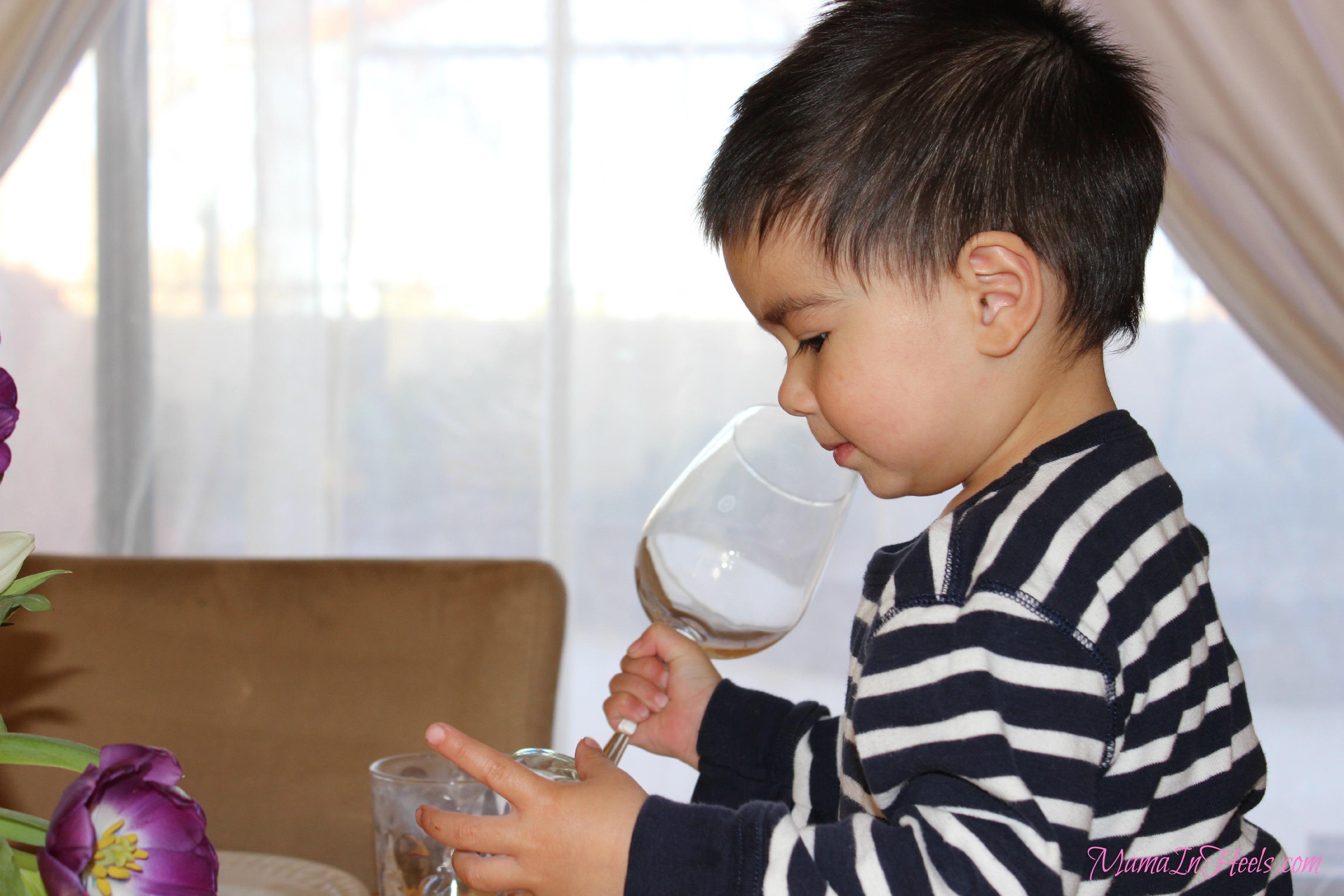 And, voila!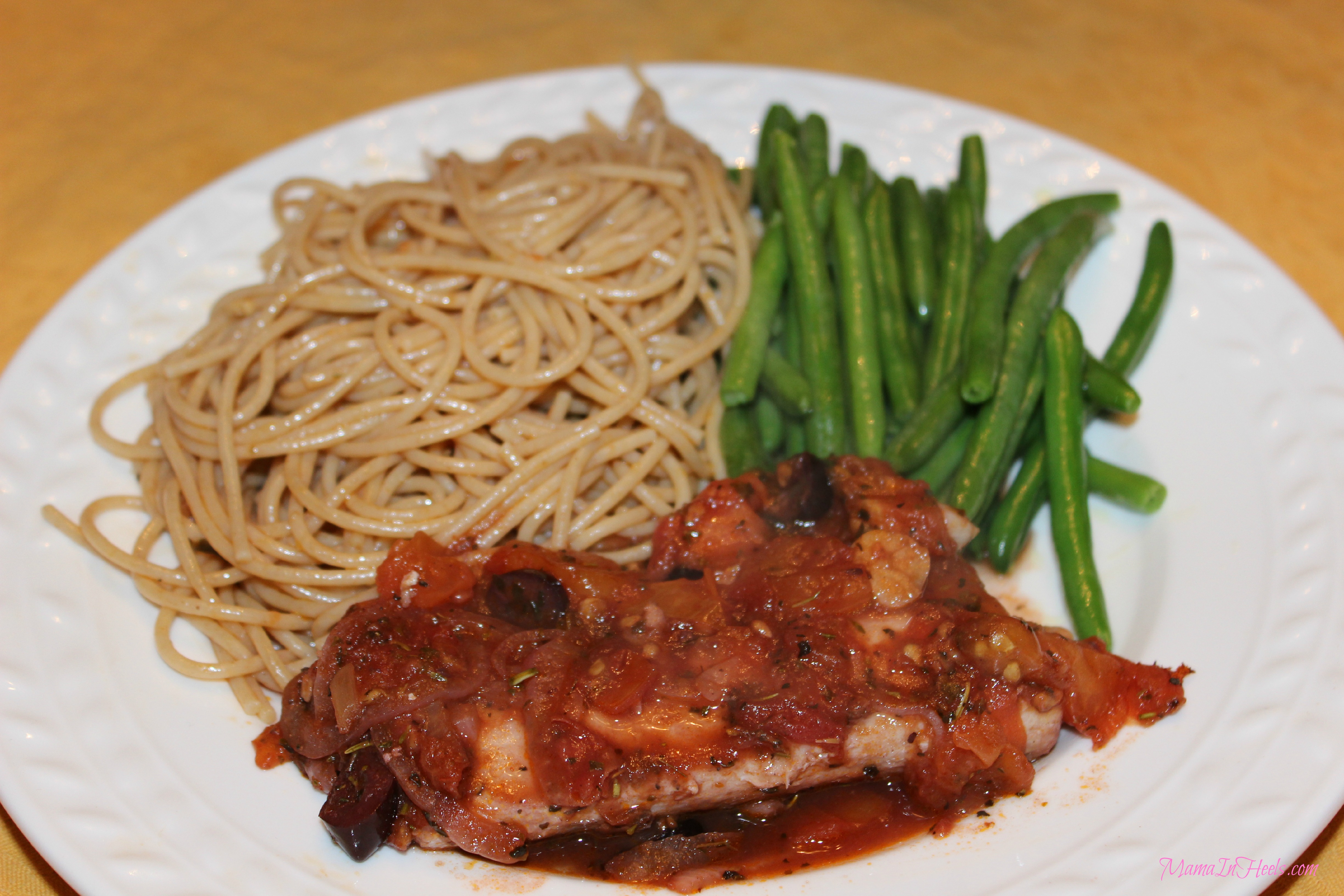 I'm sure you can tell how much we love to eat wild fish by now, especially fish that has high omega-3 fatty acid.  Halibut is one of these fish.  Halibut has a firm-white meat with a delicately sweet flavor.  One of my favorite halibut recipes is to cook with olives and tomatoes.  This dish is so easy to prepare and cook. This is a huge plus for a busy mom like me.  I usually serve this dish with organic whole grain pasta and organic green beans.  All the ingredients mentioned are organic unless stated otherwise.
Thank you so much for reading.  Have a good day!
Ingredients
4 Wild Halibut fillets ( 6 to 7 oz)
2 Tablespoons extra virgin olive oil
4 Garlic gloves (minced)
2 Large tomatoes (sliced)
1 Red onion (sliced)
1/2 Cup sliced pitted Kalamata olives
1/2 Cup check broth
1/2 Cup red wine (non-organic)
1/2 Cup Pasta Sauce
1 Teaspoon Himalayan salt
1 Teaspoon pepper
Prep time: 10
Cook time: 20
Servings: 4
Difficulty: easy
Directions
Preheat the oven at 425.  Sprinkle fish with salt and pepper.  Heat 1 tablespoon oil in large skillet over medium-high heat.  Add fish and sauté until lightly browned, approximately 4 minutes per side.  Transfer fish to baking dish.
Heat remaining 1 tablespoon oil in same skillet.  Add garlic and onions.  Saute 1 minute.  Mix in tomatoes, olives, chicken broth, pasta sauce, and wine.  Boil until sauce thickens slightly, about 5 minutes.  Pour the sauce over fish.  Cover the fish in foil and bake it for 10 minutes or until the fish is cooked through.  Serve with brown rice or pasta, and vegetables.