Hello everyone!  Hope you had a nice weekend.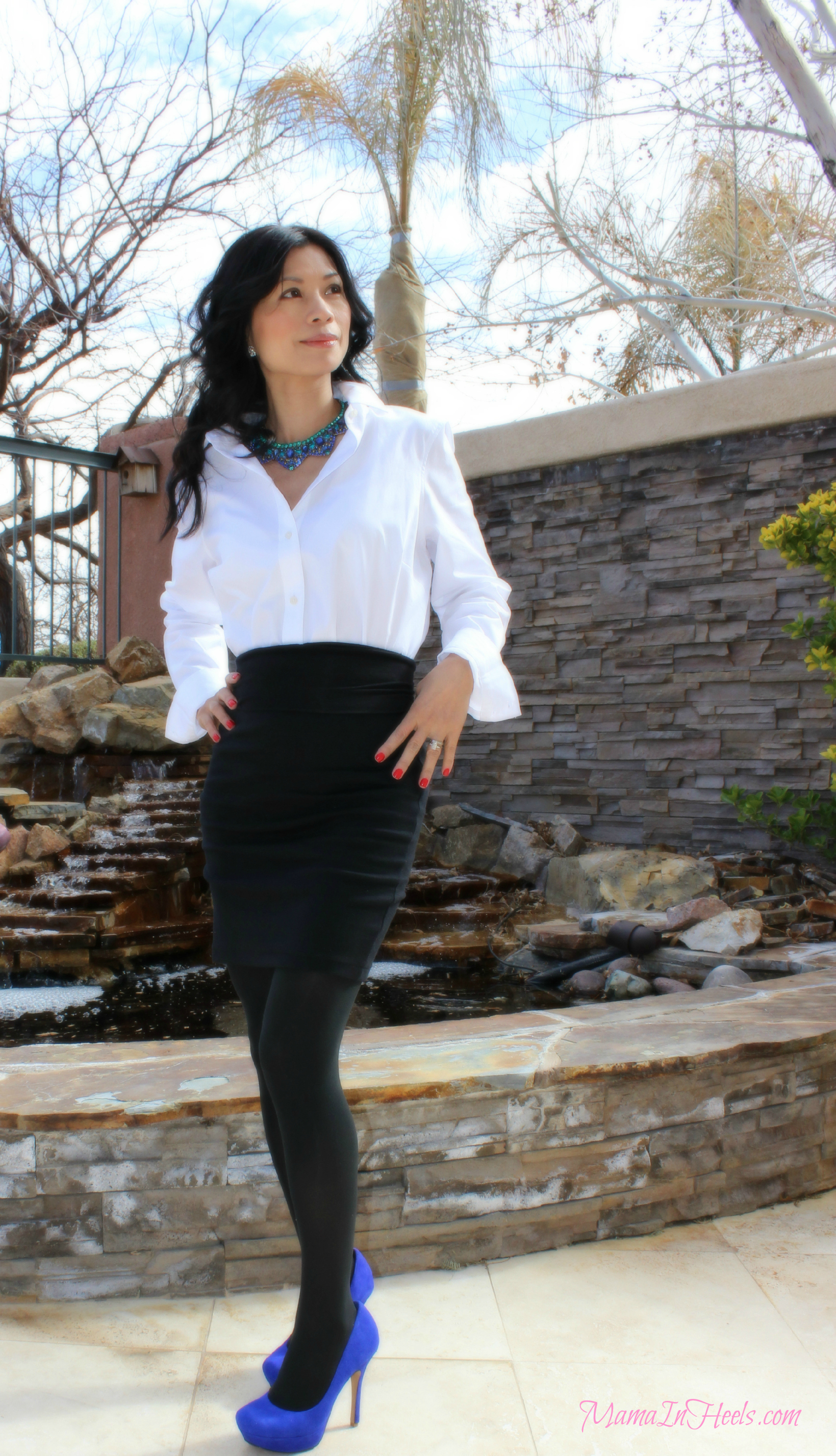 If you've been following my blog then you must know that classic staple pieces are must haves in my closet!  One of these staple pieces is the classic white shirt, aka the boyfriend shirt.  White shirt can do so many things.  There's something clean, classic, crisp and sexy about the white shirt, especially if it was stolen from your boyfriend or husband!
I bought this white shirt out of a whim years ago because I needed a white shirt at the time.  I was on a business trip and had forgotten to pack my white shirt.  Luckily, my office was 10 minutes away from the mall and I found this at Macy's.   It's been a staple closet since then.  I have worn it so many times and in so many ways.  I have worn it with slacks and booties, with a skater skirt, and skinny jeans.  One of my favorite looks is pairing this white shirt with a pencil skirt, and complete the look  with a statement necklace and shoes.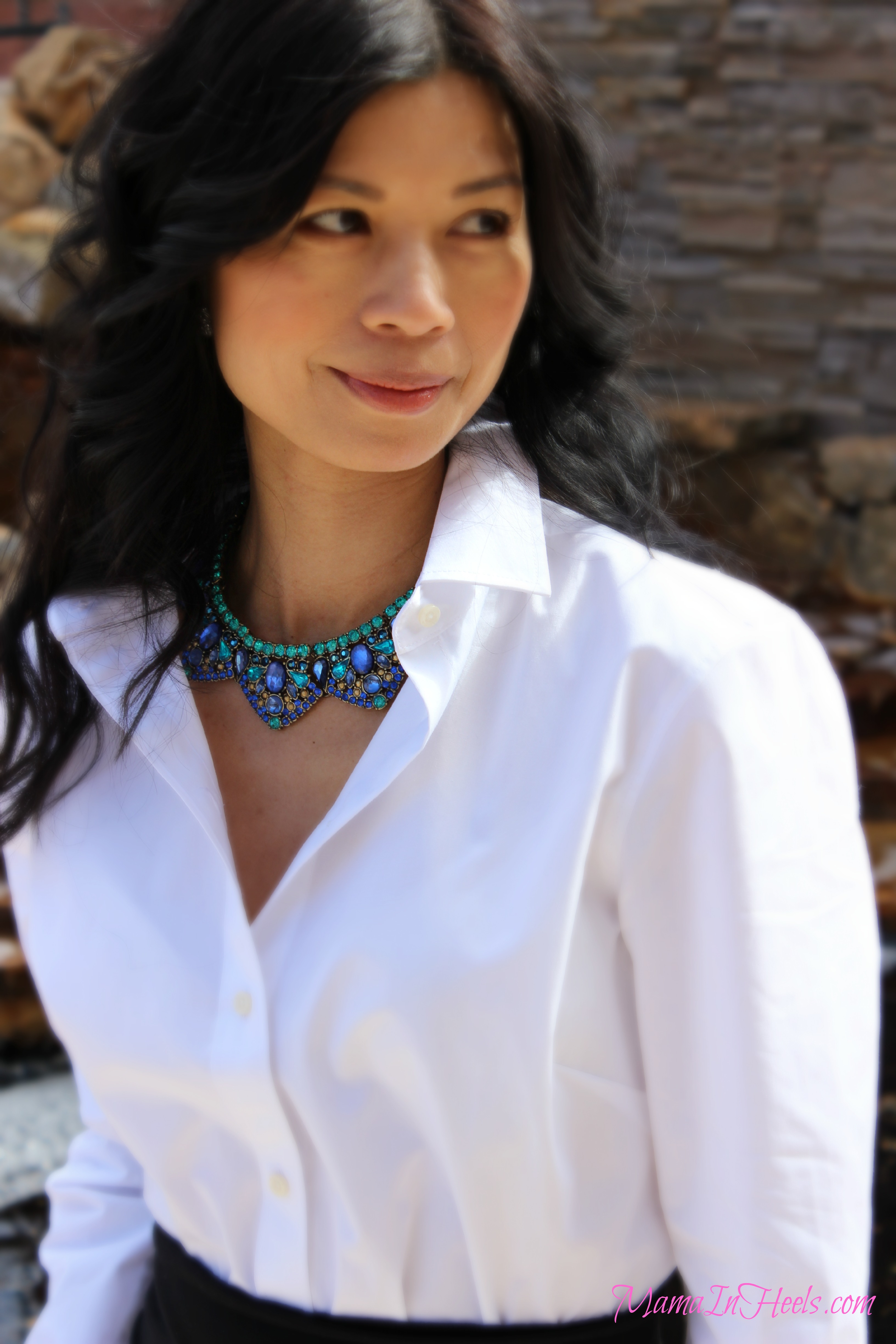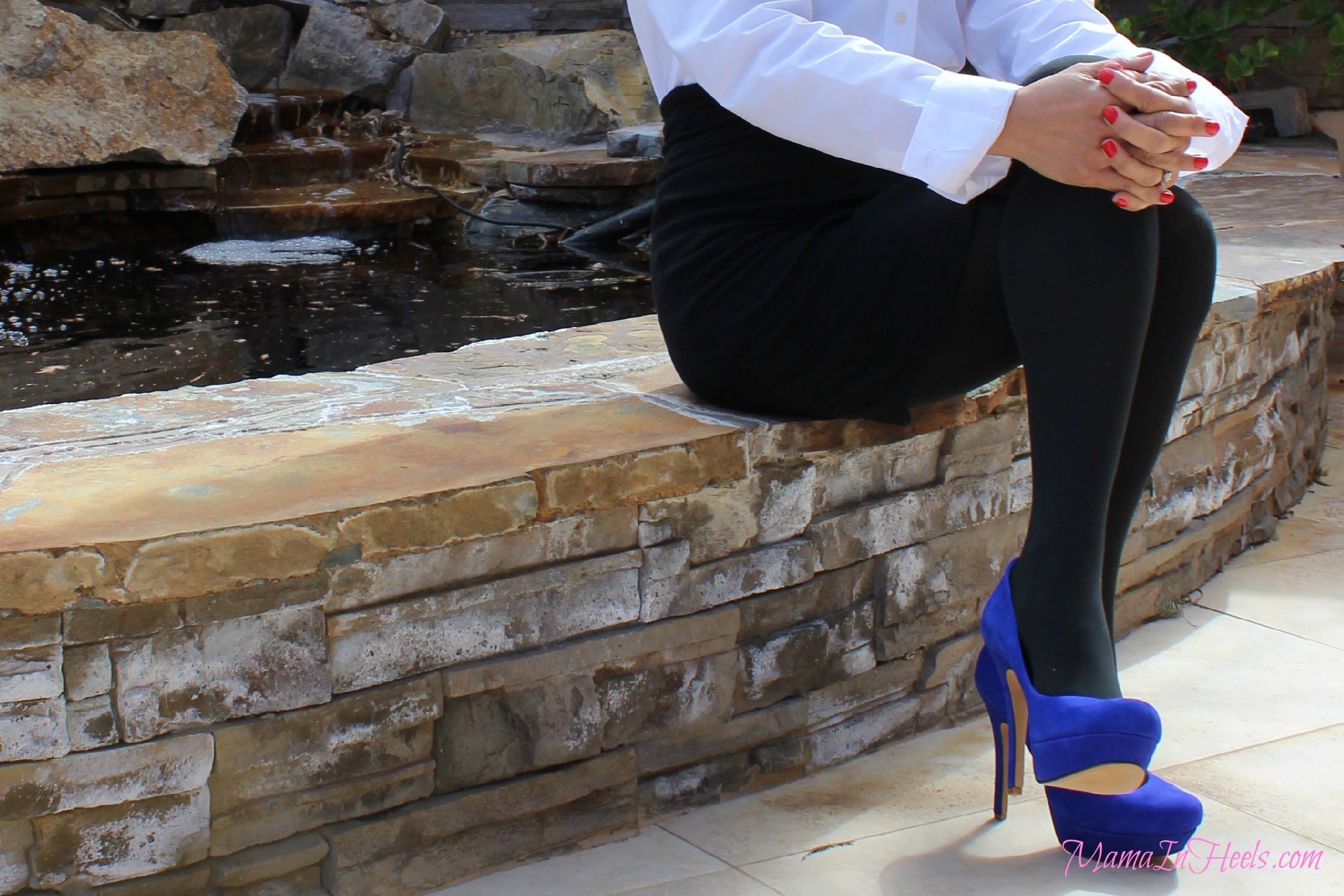 : : OUTFIT: :
Top:  Nautica shirt (old, similar)
Bottom:  American Apparel pencil skirt   
Shoes: Jessica Simpson platform shoes
Accessories: Target tights,  Forever 21 earrings and necklace 
Thank you for stopping by and have a wonderful day!