Recent studies have shown that several spices can shift your metabolism into high gear, reduce the body's negative response to fatty foods that clog our arteries and minimize inflammation associated with ailments from Alzheimer's to arthritis.  A combination of just two tablespoons per day of the super food spices listed below can lower your blood fat levels by 30%, increase your metabolism up to 25%, and increase cancer fighting antioxidants in the blood stream by up to 13%.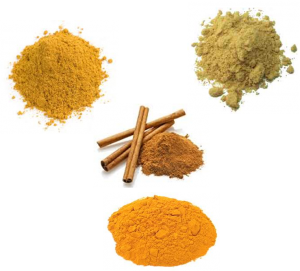 Cinnamon: Shown to increase your metabolism twenty fold with just a ¼ to 1 teaspoon per day.  We love adding this spice to our morning coffee.
Cumin: This spice has a thermogenic effect that raises the inner temperature in the body allowing you to burn more calories at a faster rate.  I love combining this spice with fish, beans, and Chinese bok choy.
Ginger: A true super spice.  It contains an enzyme that minimizes inflammation, aids in fat absorption and lowers high cholesterol and triglyceride levels, while raising the good cholesterol in your body.  Chinese love love love cooking almost all types of food with ginger.  I consumed 20 lbs of ginger during the first month of my post pregnancy.  This type of food is very common in the Chinese tradition for the first 30 days of post partum care.
Tumeric:  This spice reduces inflammation, lowers cholesterol and can prevent blood clots that cause strokes.
To lower our cholesterol and increase metabolism, I used cumin and turmeric spices to cook my favorite fish, Salmon, for dinner.  My family consumes this dish frequently.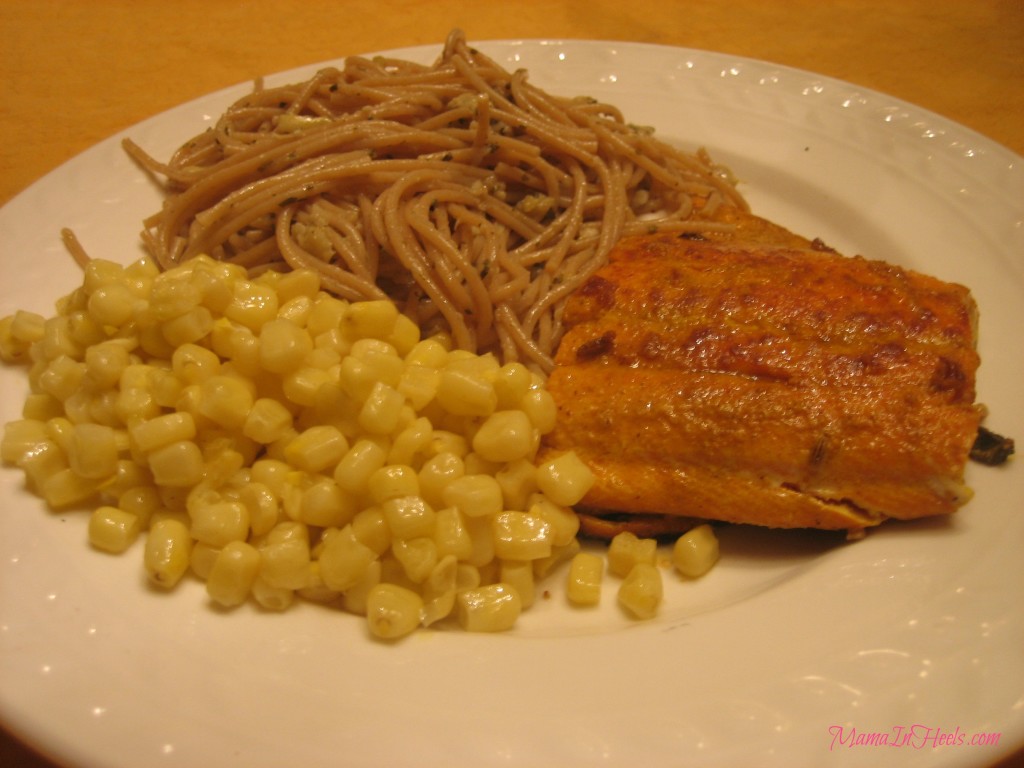 Thank you so much for reading.  More recipe posts regarding super spices coming soon!
Ingredients
1.5 lbs. wild Alaskan salmon fillet. You can find this at Costco at the frozen section.
½ tsp. Himalyan salt (substitute for sea salt)
½ tsp. gound turmeric
½ tsp. cayenne pepper
½ tsp. ground cumin
2 Tbsp. organic mustard sauce
2 Tbsp organic virgin olive oil
¼ tsp. whole fennel seeds
Prep time: 10
Cook time: 10
Servings: 4
Difficulty: easy
Directions
To rub on the fish
Make rub for fish by combining ¼ tsp. each of salt, turmeric, and cayenne pepper.  Cover and set aside in the refrigerator for 30 minutes or up to 10 hours.
Mustard paste mixture:
On a small bowl, combine the mustard sauce, remaining cayenne, turmeric, and salt.  Add 8 tablespoons water and mix thoroughly.
In a medium nonstick pan, heat olive oil over medium-high heat.  Add cumin and fennel seeds (allow the seeds to pop, which takes a few seconds).  Stir once and quickly pour in the mustard paste mixture and bring to a gentle simmer.  Place the fish pieces in the sauce in a single layer.  Simmer gently for about 5 minutes or until the fish is just cooked through, spooning the sauce over the fish all the time.  You can serve with brown rice and broccoli but I prefer to serve  this dish with organic whole grain pasta mixed with artichoke and organic corn.