Hello everyone! Hope you had a nice weekend.  I'm excited to partner with Gabrielle Kudrnka, Origami Owl Independent Consultant to giveaway $100 gift certificates to 6 lucky winners!  Please take a moment to consider the giveaway below.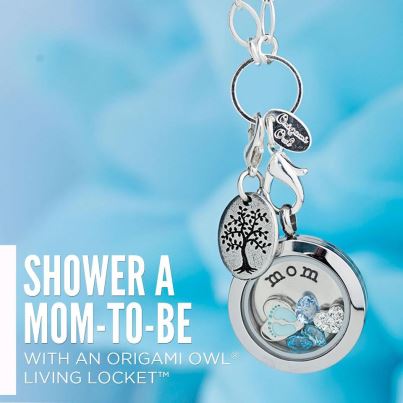 I've been searching for a personal locket since the birth of my twin boys.  I'm sure you're aware of how picky I am from fashion to food and everything else.  So, to locate my perfect locket I couldn't just settle for any locket.  This locket not only does it have to show what is most important in my life but also elegant enough to complement any of my outfits.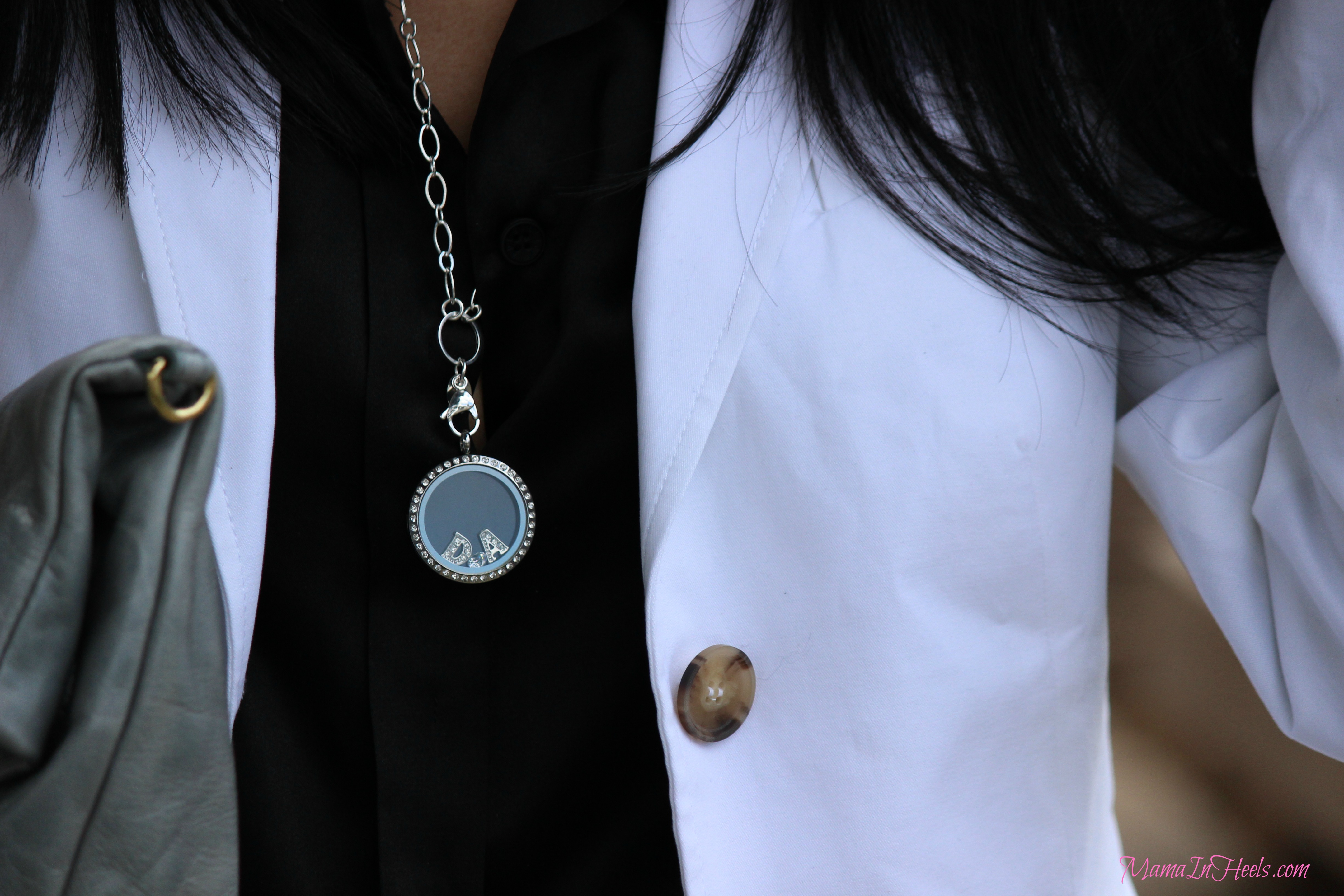 Then, bam, after starting Mama in Heels, Origami Owl found me!  I never heard of Origami Owl Living Lockets but after perusing their website I found my perfect locket! You can build your own story locket by first selecting charms that have meaning to you.  Then, select your favorite locket plus chain.  You can add initials, hand-stamped plate or dangles to give it a little personality.  I built my personal locket by choosing the silver large flat oval link (this style comes in 32″ only but I cut mine to 24″ to fit my petite frame), large silver locket with crystals, my sons' initials and their birthstone. Here's how I wore it.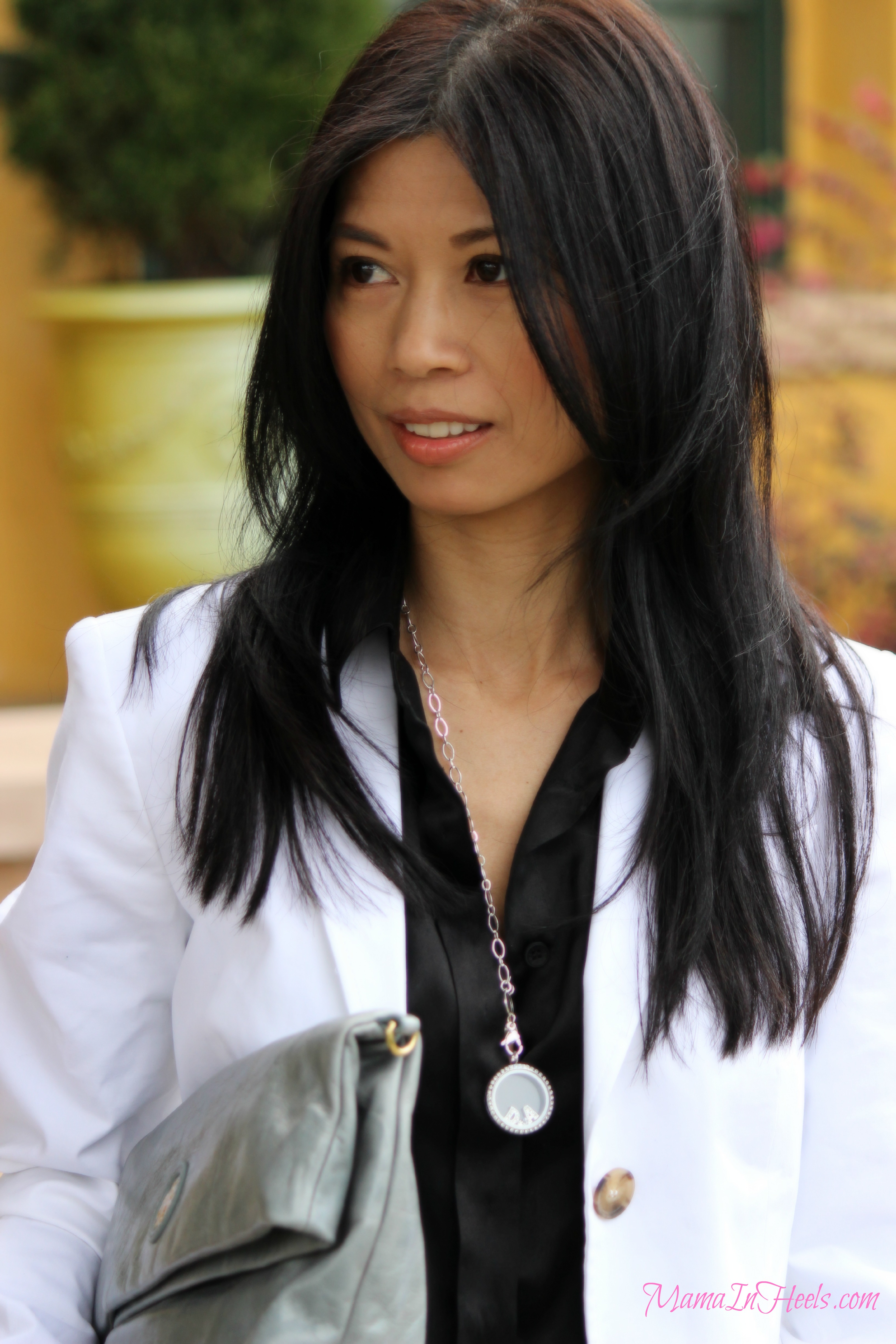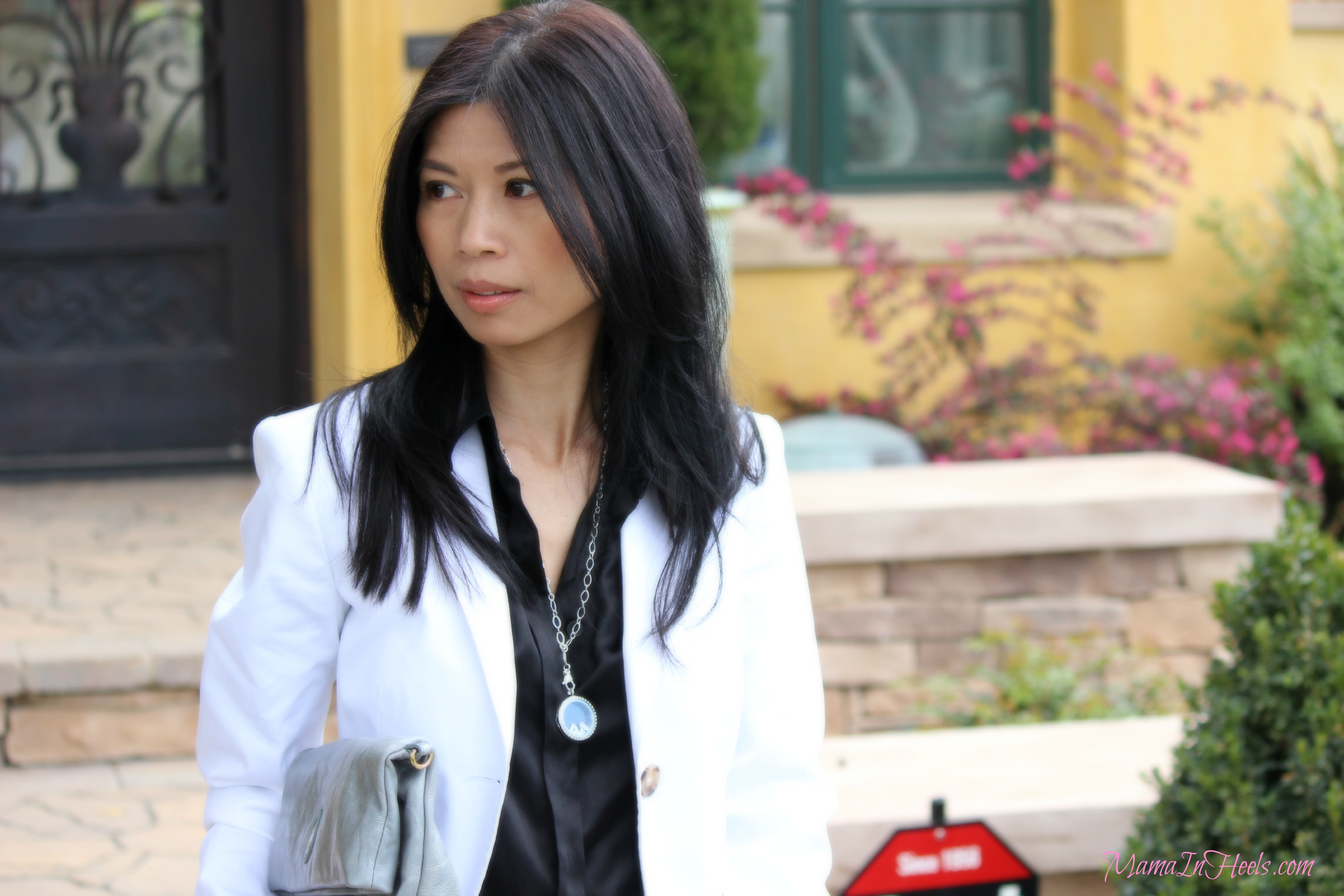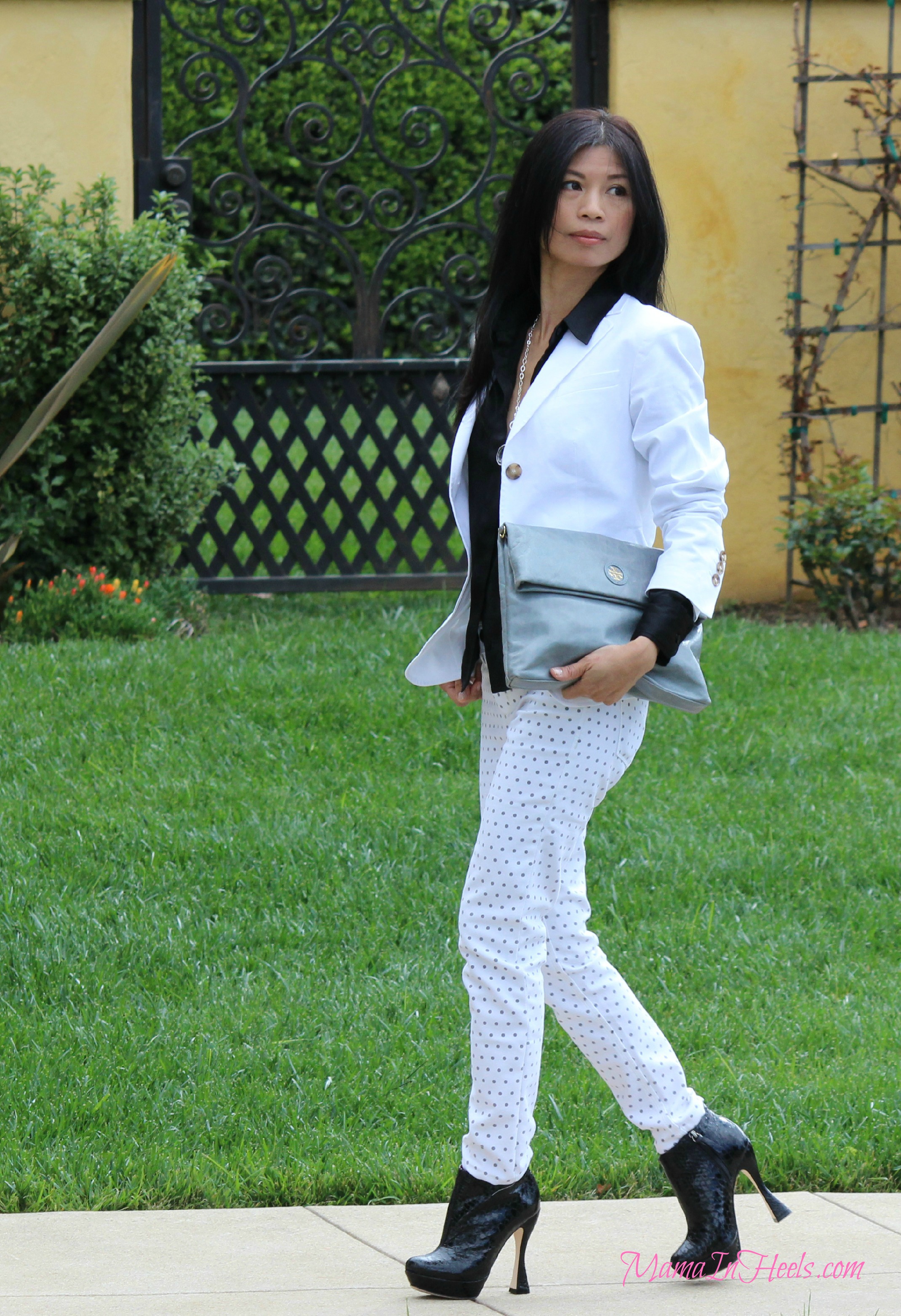 : : OUTFIT: :
Top:  Benetton blazer (old, similar), Billtornade silk shirt (old, similar)
Bottom: DL1961
Shoes: Alice & Oliva (old, similar)
Accessories: Thank you Origami Owl locket, Tory Burch clutch
: : The Giveaway : :
1. 5 $10 Origami Owl gift certificates.
2. 1 $50 Origami Owl gift certificate.
:: How to Enter ::
1. You must be 18 years or older.
2.  Please follow the required steps on Rafflecopter.
The Giveaway will close late at night on March 18th. The winners will be chosen at random through Rafflecopter which uses Random.org. The winners will be announced on Rafflecopter as well as Mama in Heels' Facebook. The winners will have their prizes sent to them by Gabrielle Kudrnka, Origami Owl Independent Consultant.  Good luck!!!
Thank you for visiting and have a great day!