Hello everyone!  I hope you had a great weekend.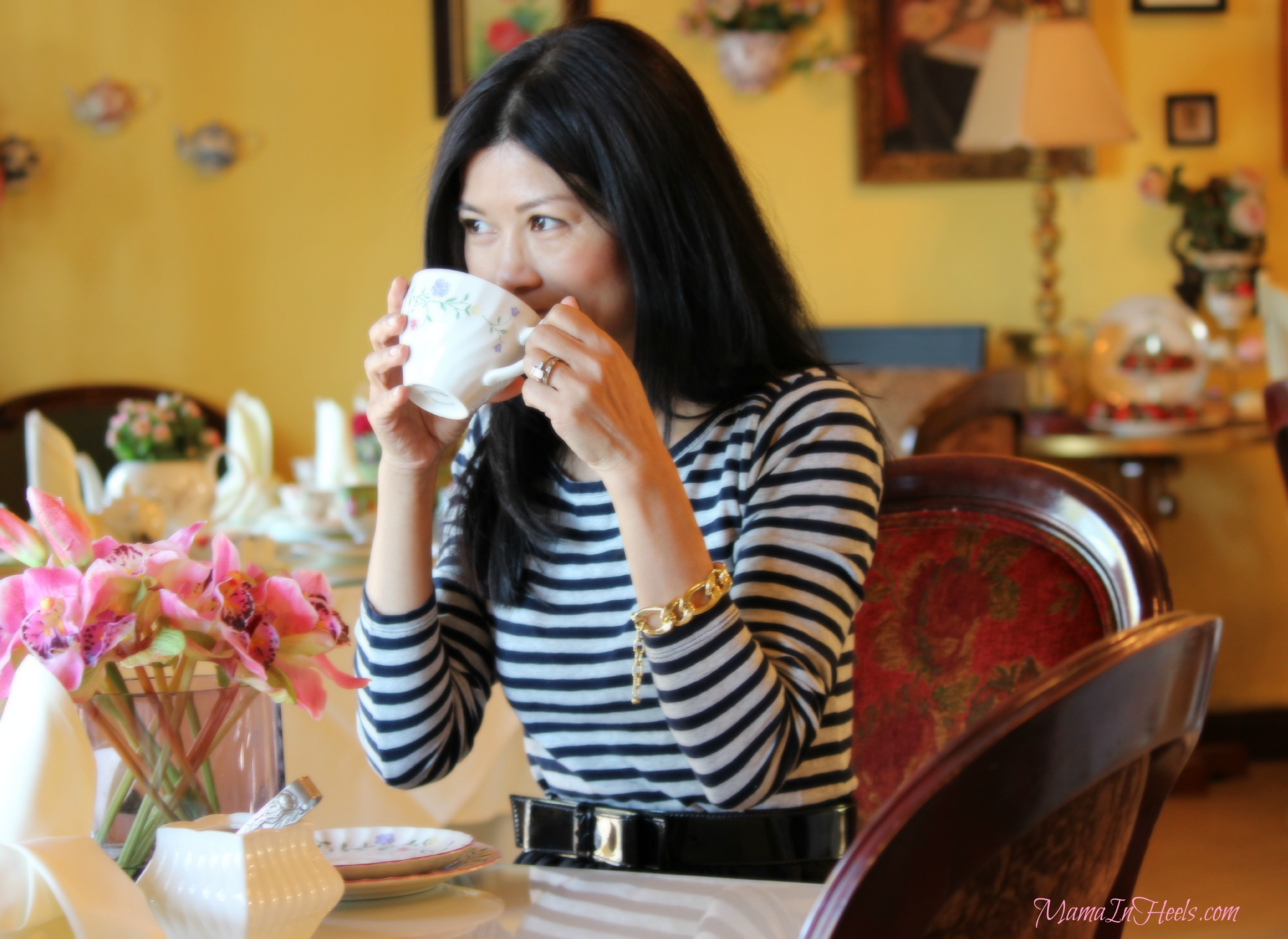 I drink coffee every morning and occasionally tea in the afternoon.  I also love tea time.  Prior to having kids, I frequently meet up with my girl friends and sisters for tea time.  We love sitting down at a table set with delicate china and socializing over hot cups of tea and little cakes.  Now that I'm a busy mom I still enjoy tea time as a social occasion whenever my schedules permit me to.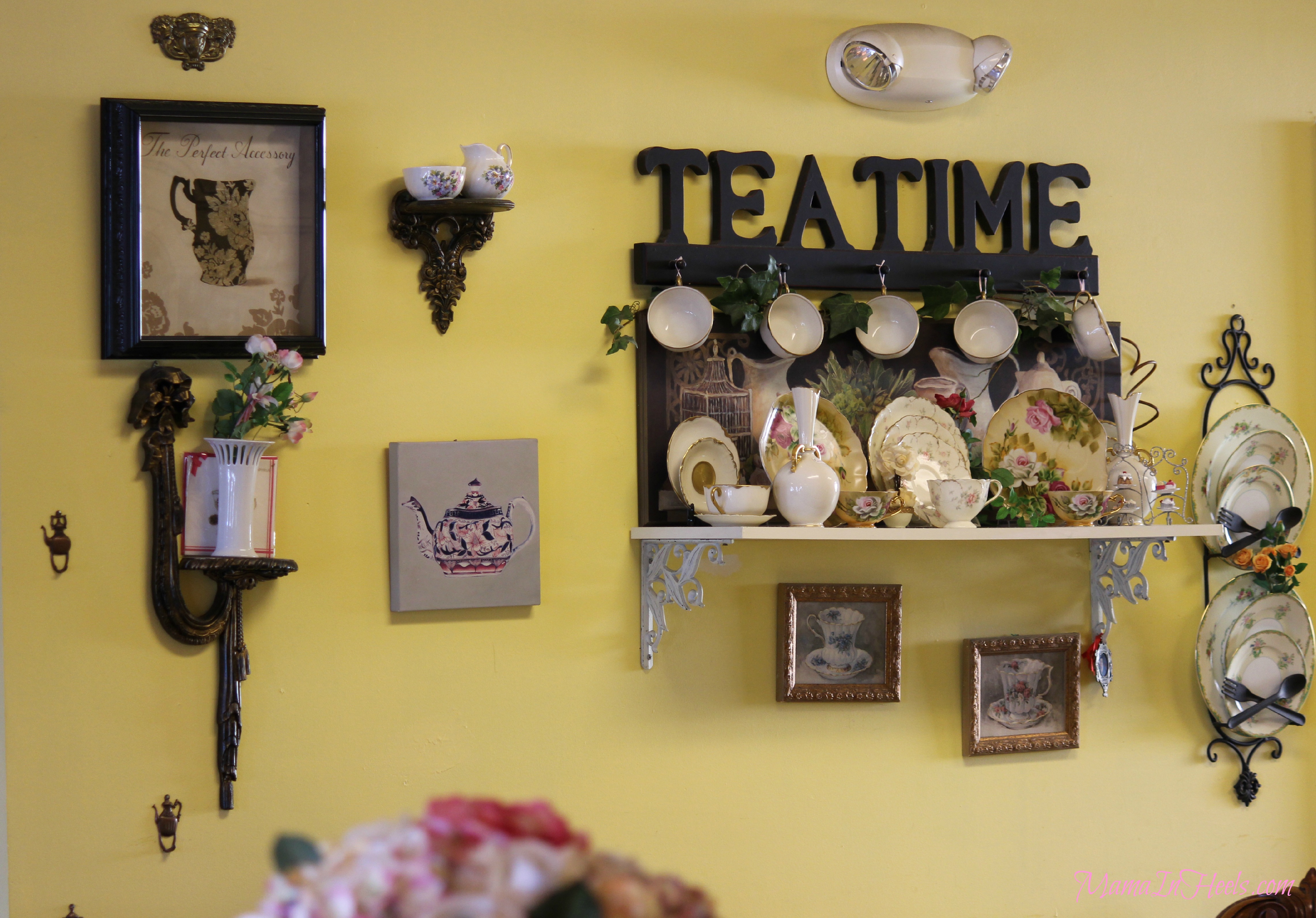 A few years ago, when hubby and I were visiting my family, we stumbled upon this tea place in the foothills in L.A. while looking for a coffee shop (hubby is an avid espresso connoisseur).   While looking for a coffee shop on an empty stomach and hubby refusing to dine at Starbucks, we thought this tea place would be perfect for some snacks and tea.  After our first visit, we have been going back there ever since.  We also make an effort to visit this the place whenever we are in town.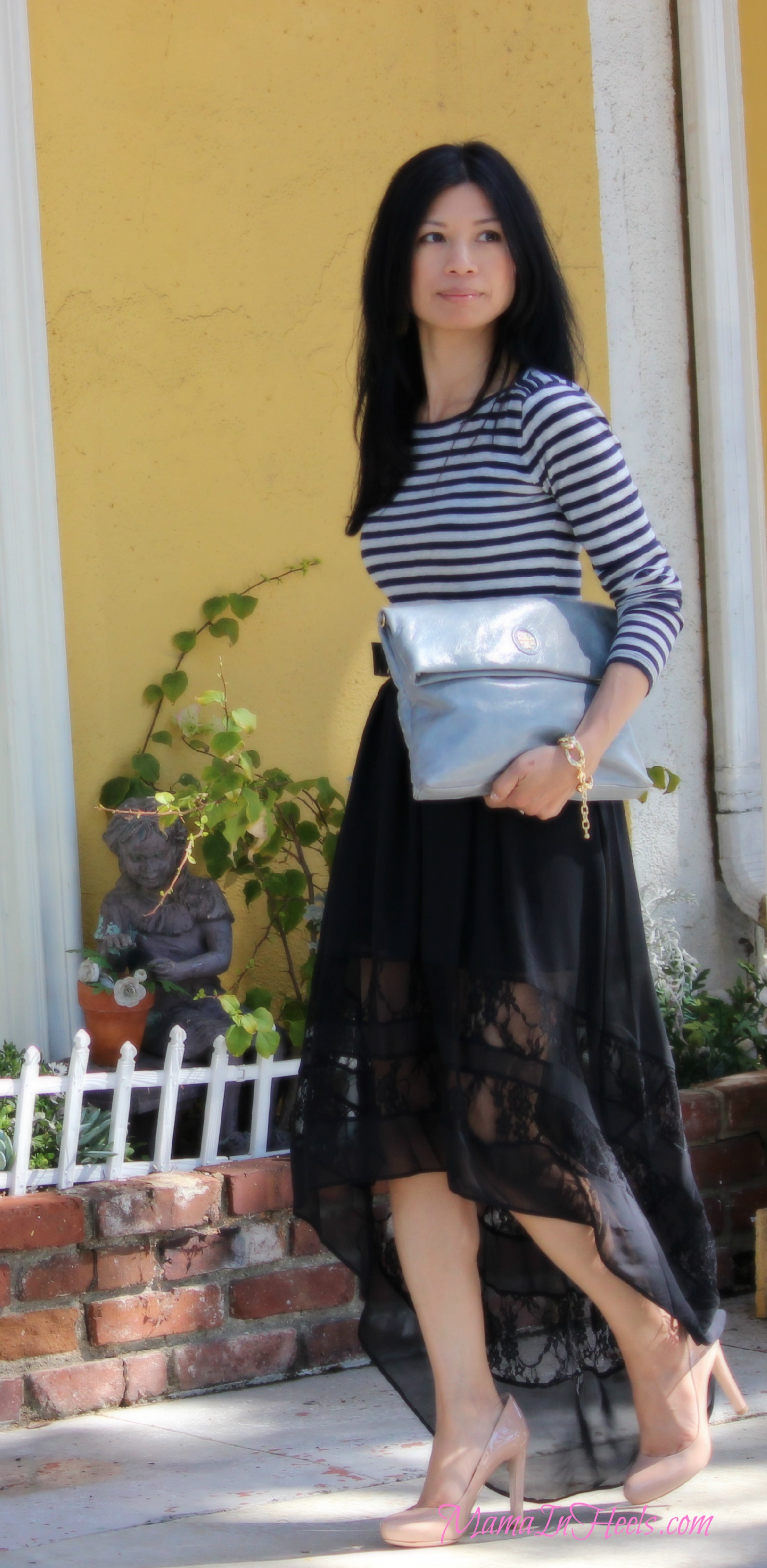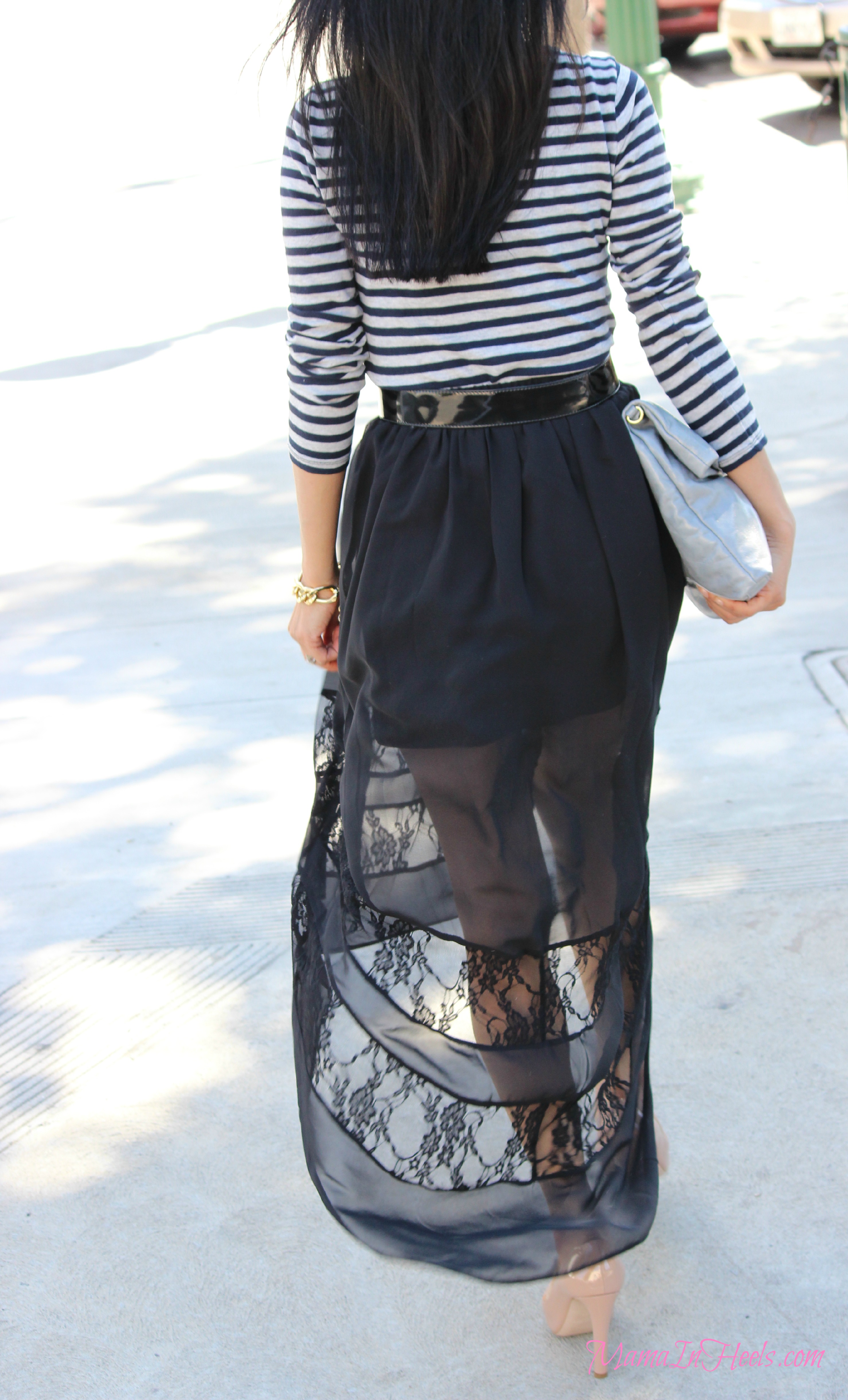 : : OUTFIT: :
Top: JCrew nautical stripe top
Bottom: ASOS Hi-Low skirt (old, similar here)
Shoes: Miu Miu nude pumps (on sale now for $386.25)
Accessories: Armani Exchange belt (also seen here), Tory Burch clutch (also seen here) , Tobi bracelet
Thank you for visiting and have a fabulous day!